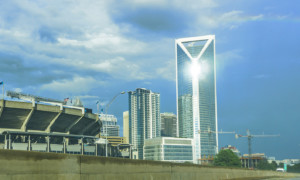 Over 370,000 Duke Energy customers may have had their personal information leaked during a massive data breach of a company Duke uses to process customer payments.
PayPal announced the breach this past weekend and said that they suspended operations of their subsidiary, TIO Networks (TIO) as soon as the breach was discovered.
"TIO has also begun working with the companies it services to notify potentially affected individuals, and PayPal is working with a consumer credit reporting agency to provide free credit monitoring memberships," according to their press release.
The breach is now estimated to have affected at least 1.6 million people, including 374,000 Duke energy customers. The leaked information includes names, addresses, Duke Energy account numbers, account balances and banking information.
In an email, Duke Energy spokesman Ryan Mosier said that the company had been using TIO for in-person payments, and have since stopped accepting in-person payments.
"We are doing all we can to help," Mosier said. "We regret the frustration and inconvenience this issue has created for our customers who rely on our walk-in locations to pay their monthly energy bills."
Duke Energy customers in the Carolinas are still able to make payments at Western Union, online, or over the phone.
TIO plans on contacting all affected customers and offering them one year of complimentary credit monitoring.
Comments
comments