After months of being locked inside, Charlotte residents will soon have the chance to join their fellow human beings in watching live events in major outdoor venues.
With COVID numbers on the decline, Governor Cooper has announced that he will allow outdoor venues in North Carolin to reopen in a limited capacity starting October 2nd.
"We will continue analyzing our data as we determine how to move forward safely in other areas that may be included in the new order on October 2nd," Cooper said during a press briefing. "In it, we hope to ease some other restrictions, while keeping in place safety protocols like masks and social distancing."
The 2 largest venues in the Charlotte region have already announced plans to relaunch in-person events starting this week, including: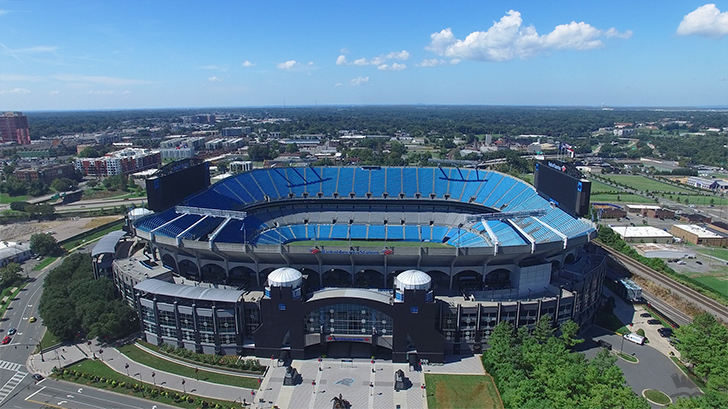 The Panthers said they will be allowing roughly 5,300 fans to watch the game in person during their next home game on October 4th home game against the Cardinals in what they are calling 'ticket pods', consisting of seats in groups of 2-5 with 2 empty seats between each pod and every other row blocked off.
Tickets are now available for the Cardinals home game, as well as the next 6 home games through January 3rd. Due to the extremely limited capacity, the cheapest home tickets are now selling for $175 for the November 2nd home game against the Lions.
For more info or to buy tickets click here.
A capacity crowd (7% of the speedway seating) is expected for the third running of the Bank of America ROVAL™ 400 on Sunday, Oct. 11.
Charlotte Motor Speedway will utilize the entire venue as needed in order to best adhere to social distancing guidelines.
You can find out more info or purchase tickets here.
What do you think about allowing in-person events to start back up? 
Comments
comments