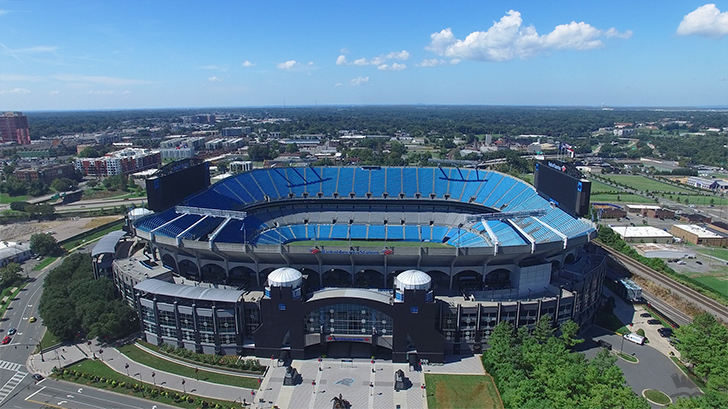 Governor Roy Cooper has just announced another step in our state's reopening plan – essentially becoming 'phase 2.75'.
The new step would include allowing large outdoor venues (capacity over 10,000) to host public events with no more than 7% of their maximum capacity.
"We will continue analyzing our data as we determine how to move forward safely in other areas that may be included in the new order on October 2nd," Cooper said during a press briefing yesterday. "In it, we hope to ease some other restrictions, while keeping in place safety protocols like masks and social distancing."
Gov. Cooper and members of the Coronavirus Task Force are giving a live update – tune in now: https://t.co/8RB8Mb7shF

— Governor Roy Cooper (@NC_Governor) September 22, 2020
The Panthers said they will be allowing roughly 5,300 fans to watch the game in person during their next home game on October 4th in what they are calling 'ticket pods', consisting of seats in groups of 2-5 with 2 empty seats between each pod and every other row blocked off.
More details were sent to all PSL owners yesterday:
A @Panthers PSL owner sent this email the team sent detailing seat selection and more gameday specifics now that some fans will be allowed back in the stadium. pic.twitter.com/9BO5P8epF4

— Michael Stolp (@StolpWSOC9) September 22, 2020
What do you think about the changes?
Comments
comments