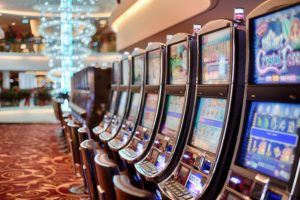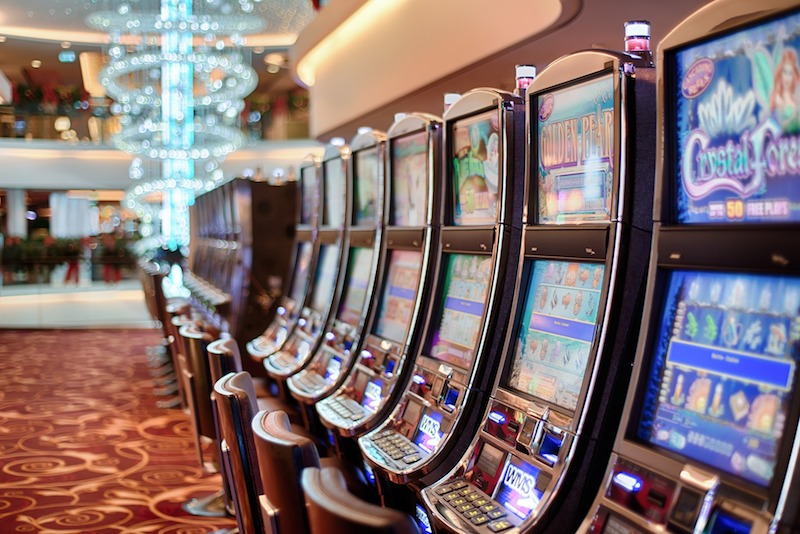 North Carolina provides a few options to gamble at the moment, although this could change soon. Sports betting is currently allowed at two state-tribal casinos. A move towards the legalization of online sports betting and gambling could create a massive boost in revenue.
NC is one of the few states yet to allow commercial casinos, slot parlors, horse tracks, among other similar enterprises. Online gambling is permitted, but players don't need stakes, although they can win prizes. Technically, this is not considered gambling.
Revenue and Legislative History in North Carolina
Laws of gambling in NC go way back to 1700 where every form of wagering was outlawed. NC is considered one of the strictest states regarding gambling, but baby steps have been taken by first adopting and legalizing sports betting. 
Games such as bingo and state lotteries were permitted in 1945 to increase revenue from the state. The state makes between $1.5 and $1.9 billion yearly in revenue from state lotteries. The Harrah's Cherokee Casino was allowed to start offering table games in August 2012.
The state was allowed to build a second tribal casino that has been around since 2015. Betting on pari-mutuels was permitted in the 1940s but outlawed in 1954, leading to the closure of dog tracks. This detailed guide has crucial details about North Carolina online gambling. Read it to find out more how you can play casino games online legally.
Online Horse Betting In NC
The decision by lawmakers to legalize sports betting in 2019 includes horse racing with limited options. Involving in horse racing betting at the tracks is illegal, although not many options are offered anyway. 
Lawmakers have struggled but failed to legalize betting off the track. If you want to wager on these games, you have to be physically at the two casinos legalized by the state. The only events allowed include the Kentucky derby and little-known events. 
Despite the state's stance about horse betting, many residents and visitors place bets in offshore casinos. They have access to diverse horse racing options in these sites than is the case within their state. 
Sports Betting in NC
Every resident knows that any form of traditional sports betting is not allowed in NC, although the US Supreme Court agreed to let each state either allow or restrict this activity. This means that there are no recommendations for any sportsbook for residents in NC. 
The situation is being followed for changes in the law that would allow sports betting. For now, NC online sports wagers have no legal way to wager. Although offshore options provide an opportunity to play, there is no protection or regulation for the customer.
Casino Gambling in NC
North Carolina state law on section 14-292 prohibits the operation or any place of gambling from operating within the territory. There are only a few exceptions for Indian casinos located within the NC land. 
Furthermore, online casinos fall under the same umbrella as casino gambling and are therefore restricted by law. North Carolina does not offer any legal method of betting on events on any online platform.
Online Poker
Poker by itself qualifies as a form of gaming according to the state's laws. The state has therefore taken stringent measures to prohibit both online and land-based casino poker. You will not be able to find video poker and other social games to play online on your pc or mobile. 
The rule is expected to change in the future, with several petitions seeking to legalize online poker already in courts. Assuming the bills are passed into law, then you could be enjoying poker from in-state casinos soon.
State Lottery
For decades, North Carolina has been the only state situated on the East Coast without a state lottery. However, this situation changed at the onset of 2005 when the then-governor Mike Easley put his signature on the state lottery act, although there was some controversy. 
The lottery was named as Education Lottery because it benefited education systems. In 2005, the then governor took some of the proceedings' benefits to aid the NC budget. Lawmakers called for the removal of the word "Education" after this occurrence. 
Although state lottery is legal in NC, players are not allowed to purchase the tickets online. To get the ticket, you have to visit the state's official website to know where to buy the tickets. The websites also provide more information on how to play and win.
North Carolina Daily Fantasy Sports Betting
Daily Fantasy Sports are allowed in the state of NC with well-known operators such as DraftKings and FanDuel. This kind of games will enable players to deposit and join contests with many players and wagering amounts. 
The players can then construct their line ups for the day's game, and the winner is priced the highest. The most popular sports are basketball, football, hockey and baseball. Winning lineups can get up to a million dollars in a single day. Although the event is allowed, it is not recognized by the state.
This, therefore, means it is unregulated and does not have a ruling body that oversees its actions. A bill that was put forward in 2019 to recognize it failed to pass, though there is more efforts by lawmakers to make the event recognizable.
How to Bet Legally in NC
Bill 154 was recently passed in the state, and it legalized horse race betting and sports wagering at tribal casinos all over North Carolina. No law prohibits players from wagering at local tribal casinos. However, online gaming and betting are limited to lottery and fantasy sports games. 
Further, if you want to bet for real money, visit one of the two casinos allowed to operate in the state. The two casinos are operated by Harrah's and are located on the western part of Murphy and Cherokee counties, far from urban establishments. 
The first casino is located west of Ashville, closer to the Maggie Valley, and the second one is in Murphy, close to Georgia and Tennessee borders. Besides, several online casinos accept players from North Carolina. However, you need to note that these casinos are illegal in the state.
Comments
comments