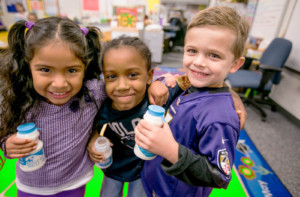 A new study released by MagnifyMoney ranked Charlotte at the bottom for places that spend the least on pubic school instruction.
How much and where to invest in our children's education remains a critical area of analysis and this study looks at it many ways beyond overall spending.
The report scored communities on multiple factors including:
Instruction (including teacher pay and benefits)
Pupil support and instruction support
Capital expenditures (money spent on fixed assets like facilities, land and equipment)
Everything else (including school and district administrator pay and benefits; transportation costs and salaries; and interest payments on debt, among other things)
Key findings included:
The average metro spent a total of $12,807 per student each year.
On average, $6,691 of total expenditures per student were spent on instructional costs (including teacher pay and benefits).
Northeastern metros like Hartford, Philadelphia and Boston spent the most.
Salt Lake City, Phoenix and Oklahoma City spent the least per student among the 50 largest metros.
Charlotte ranked 44 out of 50 for spending per stundent, just ahead of Orlando (#45) and Greensboro (#46), and just behind Raleigh (#43) and Memphis (#42).
Here is the complete ranking of every major city in the US, according to the study:
Read the full report on MagnifyMoney  
Comments
comments