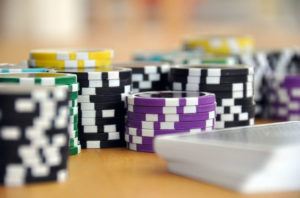 Over the past decade or so, the USA has seen drastic changes in both attitudes and legislation regarding the gambling industry. It is fair to say that some US states, such as New Jersey and Pennsylvania, have been progressive in leading the way while others have been more conservative. 
North Carolina undoubtedly falls into the latter category, but that is not to say that it has been immune to the sports betting and casino gaming revolution that has been sweeping across the land. In fact, gambling in NC is broadly following in the footsteps of Iowa, another relatively conservative state.
Sports betting has arrived – but only offline
First of all, it is important to understand that all gambling in North Carolina is run through the Cherokee tribe. New laws to permit sports betting were passed in 2019 and came into effect in March 2021, and there are two sports books within the state. Both are located within tribal casinos, at Harrah's Cherokee Casino Resort in Cherokee and Harrah's Cherokee Valley River just north of Murphy. A third is planned at Catawba Two Kings near Kings Mountain, but has yet to go live. The failure of Senate Bill 688 by a single vote stalled plans to legalize online sports betting. However, expect the topic to re-emerge in 2023. 
North Carolina's stepwise acceptance of sports betting has so far mirrored that seen in Iowa. There, sports betting laws were also passed in 2019. The difference was that online and in-person betting went live simultaneously in the Hawkeye State. The stumbling block in NC surrounded betting on college sports. This is permitted in Iowa, although prop bets on college sports are prohibited.
Casino gaming is more widely available than you might think
Casino regulations are broadly the same between Iowa and North Carolina, too. Both states have strict licensing rules for land-based casinos, and as in NC, tribal casinos dominate the market in Iowa, although there are a handful of state-run and riverboat casinos, too. However, it is when we look at the online casino market that we really see the similarities. 
Neither state allows casinos to operate online. However, it is also true that neither state prohibits people from using online casinos. This might sound paradoxical, yet the fact is there are dozens of online casinos that are legal in Iowa just as there are in North Carolina. The point is that these casinos are based outside Iowa and North Carolina. If operators attempted to run online casinos from within the state, that would certainly be illegal. However, both North Carolina's and Iowa's regulations are silent on the subject of playing online casino games.
This arrangement works well for players, as long as they choose carefully and only use reputable online casinos – the Best US Casinos resource mentioned above is a useful resource for checking their credentials. For lawmakers and politicians, however, it is not ideal. If people are going to use online casinos, it makes sense for them to be regulated – and taxed – within the state. It's a topic that will remain near the top of the political agenda, and further reforms seem inevitable in time.
Comments
comments