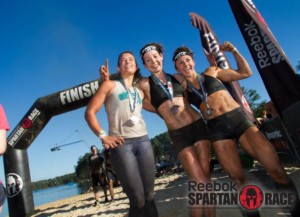 Meet Janet Barry, a Charlotte Magazine account executive by day, and a world-class elite Spartan racer by night.
She overcame a potentially career-ending injury during her freshman year at UNC Charlotte and pushed through the pain to run all four years of her collegiate career (2008-2012). Since graduating, she has earned an impressive number of podium finishes at some of the most competitive obstacle races in the country, including:
2016 Chicago Spartan Race: 3rd Place
2015 Alabama Spartan Race: 1st Place
2015 Spartan Sprint: 2nd Place
2015 Asheville Spartan Super: 3rd Place Female (Overall)
2015 DC Spartan Race: 5th Elite Woman
2014 Carolina's Spartan Beast: 4th Place
I had the honor of meeting up with her at Romare Bearden Park and Uptown's Reebok Crossfit Gym to see how she trains and to talk about her journey:
Over the past 2 years, Janet has attracted several sponsors who are helping her compete at the highest levels of her sport, including her title sponsor Healthy Cell, as well as Rim -Tec, Greenapple Sport and wellness, Yup Brands, Beet Performer, and Mudgear.
She hopes to one day see Obstacle Course Racing in the Olympics so that she can represent the United States and Charlotte on a global level.
She now sees OCR as a metaphor for overcoming the challenges in life and hopes to continue to inspire others to push through every obstacle they face.
Comments
comments