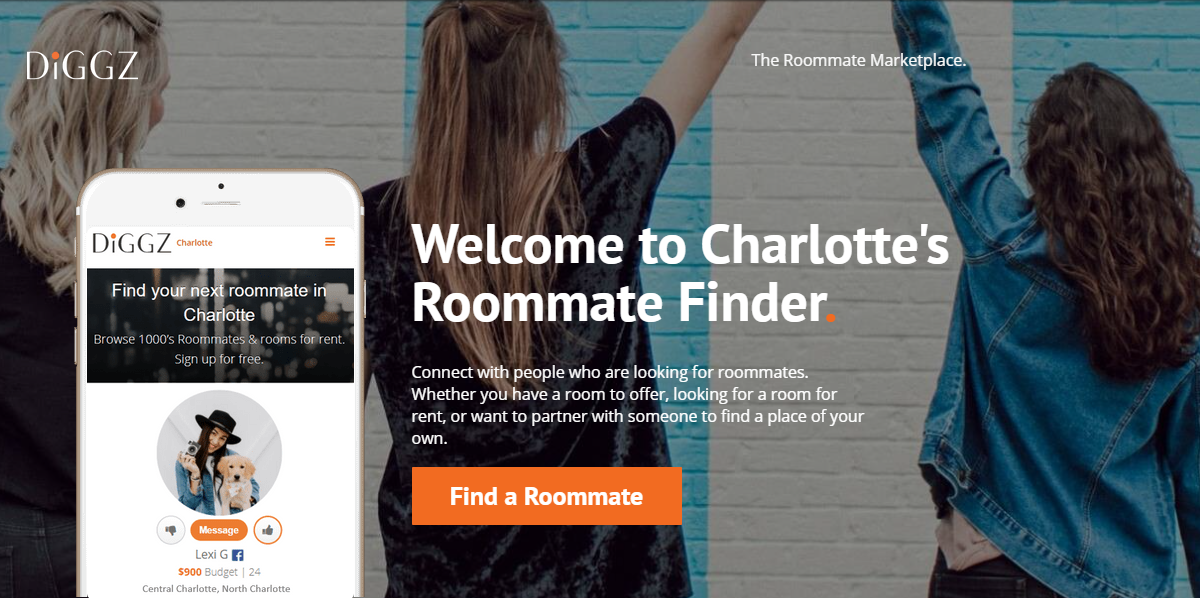 Diggz, a popular roommate finder app that was founded by a former UNC Charlotte Student, just announced plans to finally launch a roommate finder in Charlotte.
"I've been really excited to launch our app in Charlotte. I still remember driving to campus, plucking phone numbers from paper ads that were pinned to the bulletin board and finding my first apartment and  roommates that way. Definitely different times,"said Rany Burstein, Diggz's Founder and CEO who spent his freshman and sophomore years at UNCC's Belk College of Business.
Diggz uses an algorithm to help people find like-minded roommates that fit one's lifestyle and preferences. Their algorithm provides personalized and relevant results of prospective roommates based on preferred neighborhoods, work schedule, cleanliness, smoking and drinking habits, mutual friends and more. Prospective roommates can interact with each other by 'liking' each other (Tinder style) or just by sending a message to their top prospects.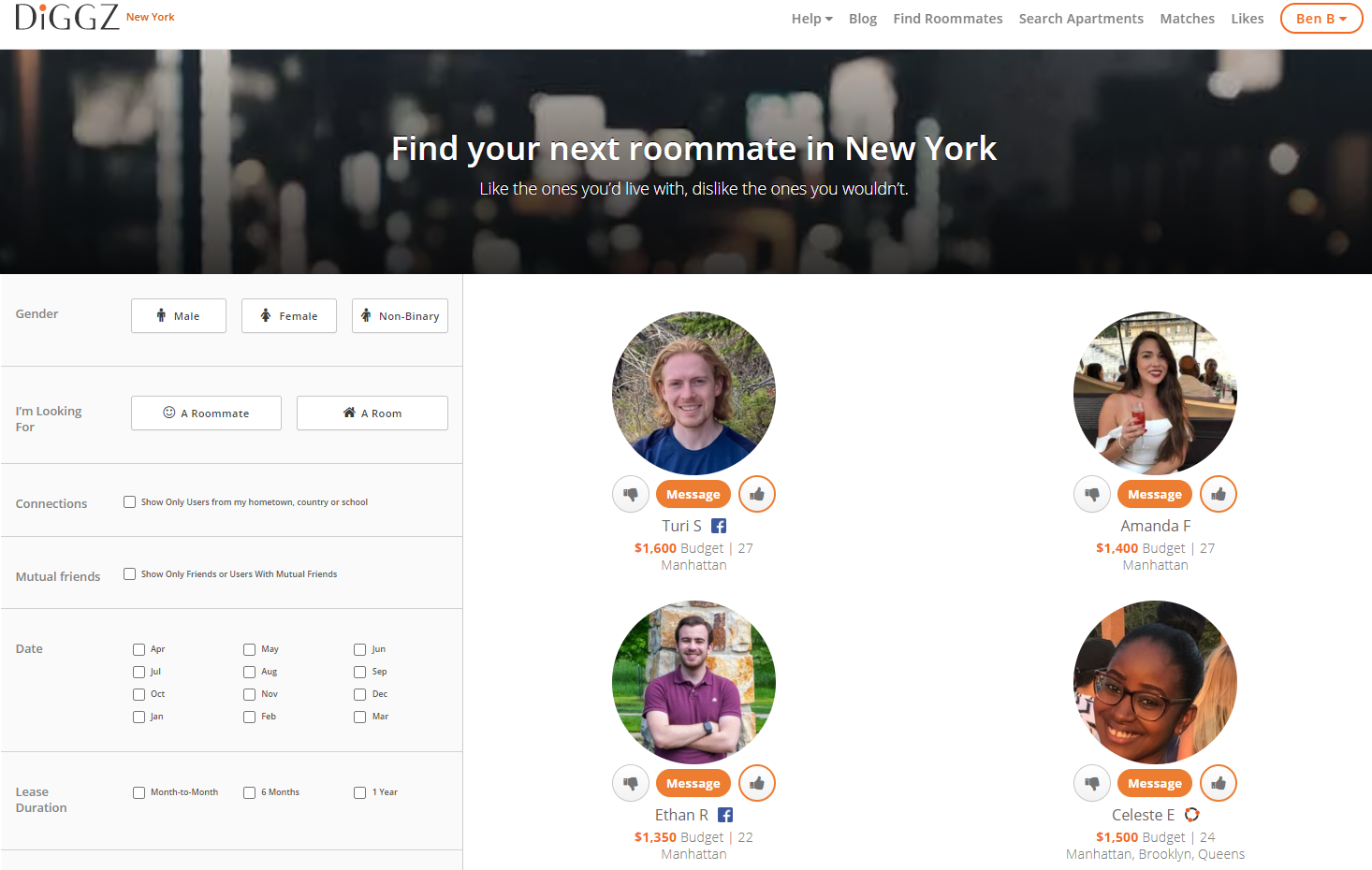 "There's been a need for a service like ours across the country even more so since the  pandemic, and not just in the bigger cities. People are leaving expensive cities like New York and San Francisco in favor of more reasonably priced cities that have just as much to offer. Especially when you also have the option to work remotely," said Burstein.
Diggz first launched in 2015, and has since become the go-to roommate finder app in 23 major metro areas nationwide and Canada.
What do you think about the concept? 
Comments
comments