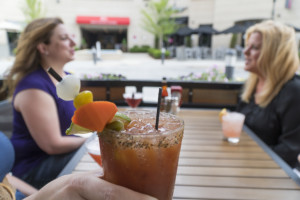 The North Carolina Senate has just passed 'Senate Bill 155', which effectively allows the sale of beer, wine, and liquor before noon on Sundays (which has always been illegal in our state). Local counties and cities will still have the ability to decide if they want to allow alcohol sales starting at 10am instead of 12pm on Sunday mornings.
The vote was passed 32 – 13 with 5 senators absent, here is how every NC senator voted:
| | | |
| --- | --- | --- |
| | Democrat | Republican |
| Voted Yes: | Senator(s): Blue; Bryant; Chaudhuri; Clark; Foushee; J. Jackson; McKissick; Smith-Ingram; Waddell; Woodard | Senator(s): Alexander; Barefoot; Barringer; Berger; Bishop; Britt; Brown; Curtis; Dunn; Edwards; Gunn; Harrington; B. Jackson; Lee; McInnis; Newton; Rabin; Rabon; Tarte; Tillman; Wade; Wells |
| Voted No | Senator(s): D. Davis | Senator(s): Brock; Cook; Daniel; J. Davis; Hise; Horner; Krawiec; Meredith; Pate; Randleman; Sanderson; Tucker |
| Absence: | Senator(s): Ford; Lowe; Robinson; Van Duyn | Senator(s): Ballard |
The new bill also includes several other sections which essentially ease restrictions on North Carolina's craft distillery industry.
Senate Bill 155 would allow companies to sell five bottles of their product a year on site to customers who tour their facilities and permit liquor tastings at off-site events by distillery employees or supplier or broker representatives with a $200 permit. It would also allow auctioneers to auction off high-end wine and liquor with a $750 permit per event.
Dr. Mark Creech with the Christian Action League of North Carolina has strongly spoken out against the bill, "The reason the current law has existed for many years – prohibiting alcohol sales until after the noon hour – has largely been out of deference and respect for churches. SB 155 begs the question: Where is this respect now? Why is this respect now being withdrawn?…Can't we wait until the preacher ends the benediction before we belly-back-up to the bar?"
The bill now goes to the NC House for approval, it would then move on to the Governor's desk for his final signature.
What are your thoughts on the new bill? Do you think alcohol sales should be allowed before noon on Sundays?
Comments
comments