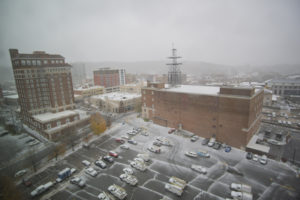 North Carolina may see one of it's latest snowfalls on record this weekend as a massive storm system clashes with a rare May polar vortex.
A polar vortex occurs when there's a disruption in the stratosphere that causes warming winds to decrease or change direction. The vortex then splits apart and dumps cold air into the middle atmosphere.
Judah Cohen with Atmospheric and Environmental Research released a series of reports which indicate a high probability of a vortex hitting us this weekend.
After a rare May visit from the tropospheric #PolarVortex (PV) this weekend accompanied by record #cold & possibly a historic May #snowstorm this weekend, the retreat of the PV back into Canada will allow a transition from northerly to southerly flow & a return of milder weather. pic.twitter.com/KAynLRYhsp

— Judah Cohen (@judah47) May 6, 2020
VentuSky forecasts that the worst part of the storm could dump snow all along the Eastern Coast of the United States this coming Friday night into Saturday morning: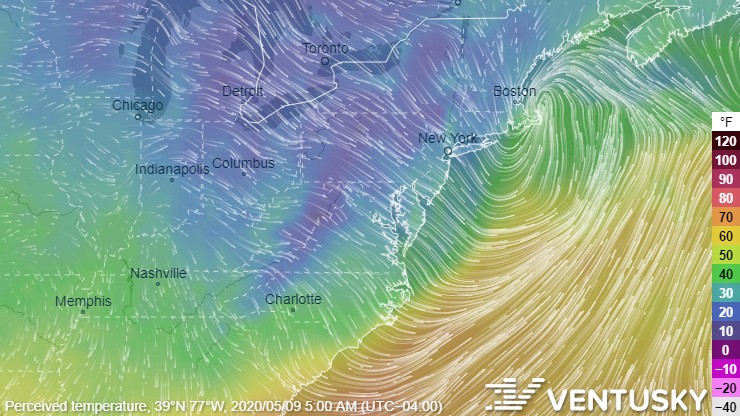 The National Weather Service predicts a 46% chance of snow in parts of the North Carolina mountains: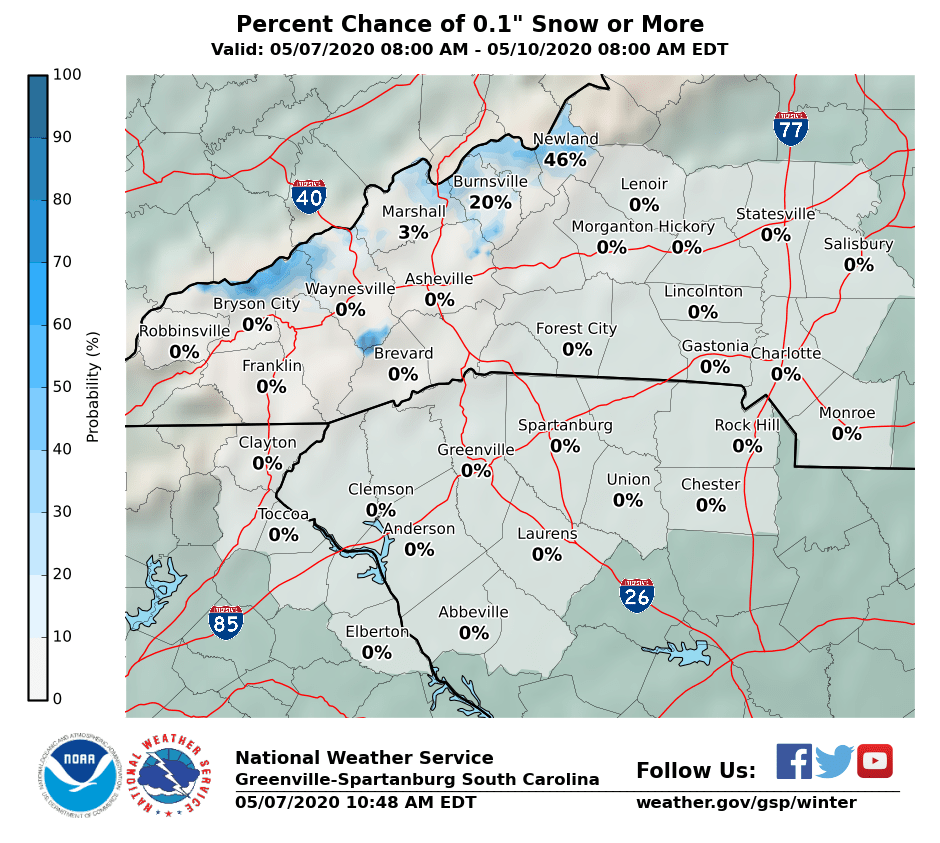 Even if we don't see snow, much of Western North Carolina will still be seeing freezing temperatures.
Make sure to cover any vulnerable plants if you have a garden and top off all your fluids in your car, especially your oil, power steering fluid, and antifreeze. You'll also want to check your tires and make sure your air pressure is over 32 PSI.
To prepare your home, make sure to drain all fountains and exterior water fixtures. Always let at least one of your faucets drip to avoid freezing pipes. Consider buying a humidifier if you're sensitive to dry air. If you have an older home with older windows, investing in some shrink film insulation will save you a ton on your heating bill.
If you have a pet – make sure to read our article about how to keep your furry friend warm!
Comments
comments