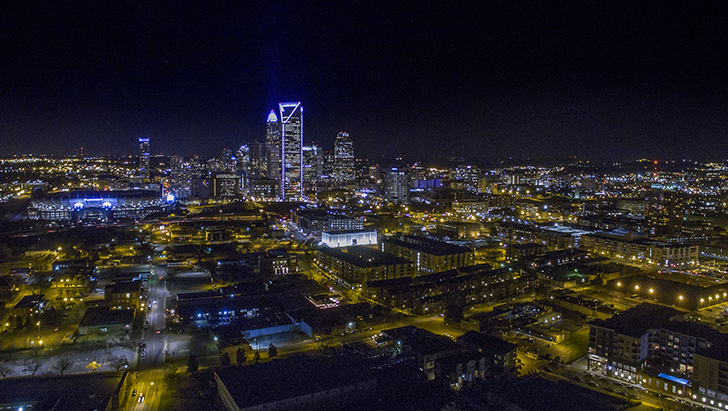 The Charlotte region is now expected to need at least 72,000 more apartments by 2030, according to a study by the National Multifamily Housing Council and the National Apartment Association.
This demand amounts to a 53% increase over our current apartment stock of 135,800 total units, making Charlotte once of the fastest growing apartment markets in the United States. The entire state of North Carolina is expected to see an apartment growth rate of at least 37% by 2030.
The study indicates several major factors for the historic growth, including; an increased population of renters, an increased population of home owners, and an increase in the rate of rentership;
"We're experiencing fundamental shifts in our housing dynamics, as more people are moving away from buying houses and choosing apartments instead. More than 75 million people between 18 and 34 years old are entering the housing market, primarily as renters," said Dr. Norm Miller, Principle at Hoyt Advisory Services and Professor of Real Estate at the University of San Diego.  "But renting is not just for the younger generations anymore. Increasingly, Baby Boomers and other empty nesters are trading single-family houses for the convenience of rental apartments. In fact, more than half of the net increase in renter households over the past decade came from the 45-plus demographic."
"Apartment rentals are on the rise, and this trend is expected to continue at least through 2030, which means we'll need millions of new apartments in the U.S. to meet the increased demand. The western U.S. as well as states such as Texas, Florida and North Carolina are expected to have the greatest need for new apartment housing through 2030, although all states will need more apartment housing moving forward," said NAA Chair Cindy Clare, CPM. "The need is for all types of apartments and at all price points."
The study also indicates a growing need for renovations on the existing stock of apartment buildings, providing a boost to both jobs and money. The research found that over 51% of all apartment communities were built before 1980 across the country, translating to over 11.7 million units that could need upgrading by 2030.
How do you think the city of Charlotte should handle this new growth – especially related to traffic? 
Do you think we should we focus more on roads or public transportation? 
Comments
comments