A major new storm named Hurricane Irma has been brewing over the Atlantic Ocean for the past 2 weeks.
Meteorologists have been predicting that Irma could develop into a strong category 5 hurricane, especially given that it's already the longest-duration storm at hurricane strength of the 2017 Atlantic season, and it's still days away from reaching Caribbean waters.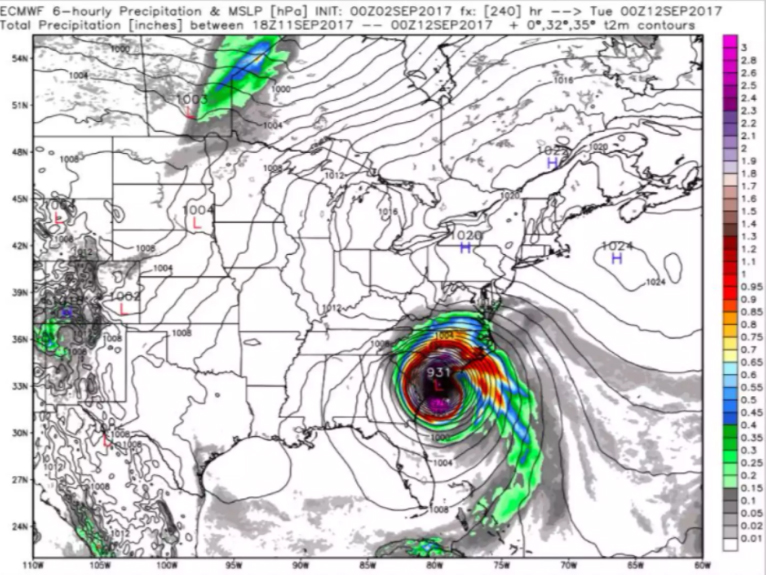 The new ECMWF (European) model shows the possibility of Hurricane Irma making landfall in South Carolina early next week.
The ECMWF is the same European model that correctly predicted Hurricane Sandy turning west and striking the East Coast, and correctly predicted that Hurricane Joaquin would miss the east coast – both predictions were in contrast to the major American models, which wrongly forecasted the paths of Sandy and Joanquin.
There are still many variables that could affect Irma's path, so official NOAA forecasts likely won't be released for several more days.
This video gives a fairly comprehensive explanation of many of the variables that could affect the hurricane's path over the next 7 days;
This afternoon at 5pm, the NOAA flew a recon plane over the eye of the hurricane to gather more accurate forecasting data.
Although no one knows at this point what Irma will ultimately do next week, it's always better to be prepared than surprised.
No one, I mean no one, knows if #Irma will strike U.S., but we have time in case it does. Shop for supplies this weekend while lines short.

— Dr. Rick Knabb (@DrRickKnabb) September 2, 2017
UPDATE 9/4/2017 7:00am:
The most recent ECMWF spaghetti string model still shows a consensus track heading toward the Carolinas;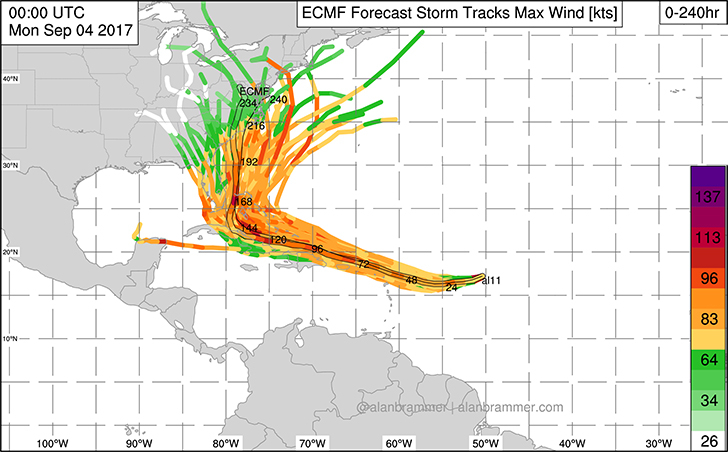 As soon as new data is released we will update this article.
UPDATE 9/6/2017 9:00am:
Hurricane Irma has strengthened to a category 5 storm and continues to show a highly probable track toward the Carolinas. Find out more on our latest article on Hurrican Irma here.
Comments
comments