Today the NCDOT officially awarded a $4.15 million contract to Armstrong Marine Inc. for the construction of a 98-passenger catamaran-style ferry vessel.
This will be North Carolina's first state-funded passenger ferry, giving residents and tourists to North Carolina's isolated Ocracoke Village an alternative mode of transportation.
"Although we've been laying the groundwork for quite some time now, this contract officially puts the passenger ferry project on the public's radar," said Interim Ferry Division Director Jed Dixon. "We are hoping that by this time next year, direct passenger ferry service to Ocracoke Village will be up and running."
The new high-end ship will make on-demand trips between Hatteras and Silver Lake Harbor, allowing passengers to conveniently step off the boat into heart of Ocracoke Village. From there, they can traverse the village on foot, bicycle or golf cart, or catch a new NCDOT-funded shuttle service that will be built in conjunction with the new ferry.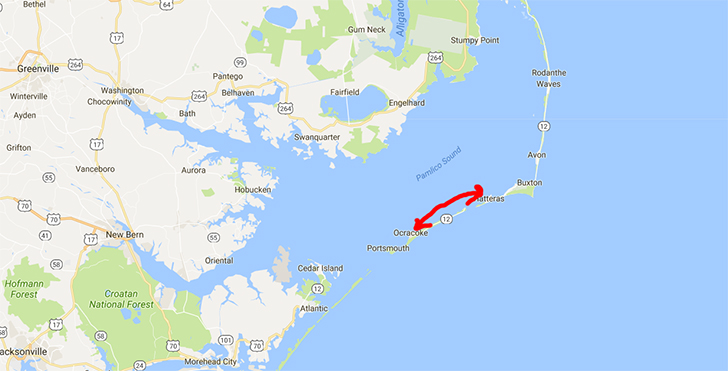 The new catamaran-style ferry will add to the existing fleet of commercial ships and car ferries that already travel to and from Ocracoke Island on a daily basis, ideally lessening the traffic during peak hours.
Under the terms of the new NCDOT contract, Armstrong Marine Inc. has agreed to have the new ship completed and delivered in less than a year – by April 28, 2018.
This contract was just one of 14 other road, bridge and ferry projects that NCDOT recently awarded across the state, which totaled $186.8 million.
What do you think of North Carolina's first state-funded passenger ferry?
Comments
comments