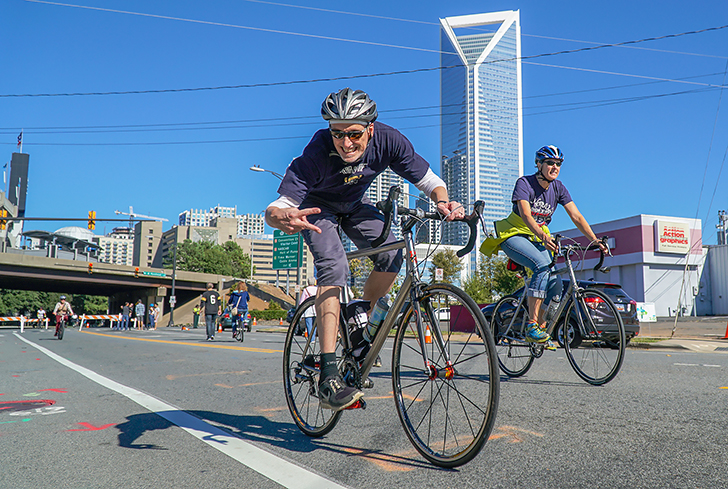 North Carolina Governor Roy Cooper has just announced sweeping changes to Covid-19 restrictions across our state.
According to Executive Order No. 204, a wide range of capacity limits and gathering restrictions will officially be lifted as of April 30th at 5pm.
"Our fast and fair vaccine distribution and our sustained progress with the COVID-19 metrics tell us we can move forward with easing restrictions if we do it safely," said Governor Cooper.
Our fast & fair vaccine distribution and sustained progress with COVID metrics tells us we can move forward with easing restrictions if we do it safely. Today, I'm signing an Executive Order that'll continue to ease restrictions in several areas starting Friday, March 26 at 5 PM.

— Governor Roy Cooper (@NC_Governor) March 23, 2021
The order officially increases the number of people who can gather indoors from 25 to 50 and the number of people who can gather outdoors from 50 to 100, and it lifts the restriction on the late-night sale of alcoholic for bars and restaurants.
Additionally, the order allows for 100% capacity at:
Museums and Aquariums
Retail Businesses
Salons, personal care and grooming businesses, tattoo parlors
75% indoors and 100% outdoor capacity for:
Restaurants
Breweries, Wineries, and Distilleries
Recreation (e.g., bowling, skating, rock climbing)
Fitness and Physical Activity Facilities (e.g., gyms, yoga studios, fitness centers)
Pools
Amusement Parks
and 50% indoors and outdoors capacity for:
Bars
Movie Theaters*
Gaming Facilities*
Meeting, Reception, and Conference Spaces
Lounges (including tobacco) and Night Clubs
Auditoriums, Arenas, and other venues for live performances
Sports Arenas and Fields (includes professional, collegiate, and amateur
You can read more about the specifics on NC's FAQ sheet here.
Comments
comments