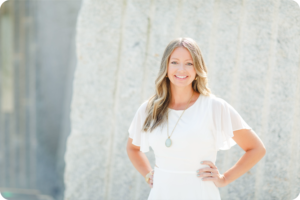 A Charlotte woman is now on a mission to transform how apartment complexes build community in our city.
Monica Hickman has been involved in the Charlotte apartment event space for over 10 years and recently united her connections with her unique experience to launch a transformative new company, SocialHub.
The company partners with apartment complexes and top caterers, musicians, mixologists, trainers, and gamers to host ongoing and unforgettable community-building events.
"Historically, the leasing staff are the ones whose been tasked with planning, setting up, executing, and staying late to clean up after the events for their residents" Monica said. "Others contract catering companies or fitness companies. We wanted to offer an all-inclusive, one-stop-shop, for any and every resident event imaginable and provide professional sound, premium food and beverage, and engaging/fun host to welcome residents and care for them throughout. Turnkey resident events made simple and affordable. That's what we are after."
View this post on Instagram
Monica grew up near Knoxville, TN and has always had a passion for hospitality and creating environments where people feel a sense of belonging. She moved to Charlotte in 2003 after marrying her college sweetheart, David in 2002. She graduated from Montreat College near Asheville has a masters in reading education from UNCC.
The company now has 20 active apartment community clients (including GreyStar, Lincoln, and RKW/Alfred), 3 full time employees, and dozens of part-time workers, artisans, and contracted small businesses around the Queen City.
"SocialHub goes above and beyond to make sure that every single detail of the resident event process is covered. They completely take the workload and stress relating to resident events off of the office's plate and work their magic to put on wonderful and engaging events. I can't imagine a community ever being unhappy with their resident events as long as they are using SocialHub," said Maddie Menzel, Business Manager of the Museum Tower Charlotte.
SocialHub is not only growing here in Charlotte, but is also planning on taking the concept to other cities around the Carolinas.
"Right now, we are focused on getting better before going bigger. We are aiming, however, to expand to surrounding cities (Greenville, Columbia, Raleigh/Durham, Charleston, etc) in early 2023," Monica said.
Have you ever been to a community party at an apartment complex? 
How was your experience? 
Comments
comments