Last night over 1,000 people flocked to Romare Bearden Park to hunt Pokemon together during Charlotte's first "Pokémon GO Charlotte – Make Evolution, Not War" event.
Local Charlotte organizer Paul Manabat commented that, "With all the crazy stuff going around lately Pokémon GO seems the gateway to our childhood and a common denominator of Peace." According to the Facebook Event, 3,100 people marked that they were planning on going to the event, so the exact number of participants may have been much higher than 1,000.
Many people dressed up as their favorite characters or team, with vendors set up to sell t-shirts, stickers, and other Pokemon Go memorabilia and gear.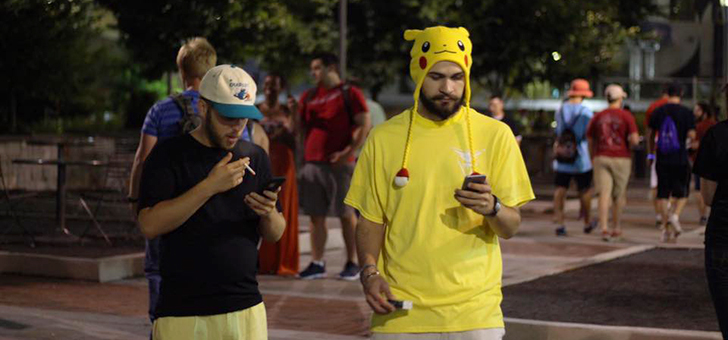 The new iPhone and Android game, Pokemon Go, takes advantage of a users camera, GPS, and clocks to create a virtual world on top of the real world where the Pokemon creatures live, are captured, and trained.
The Charlotte region has already seen over 100,000 users download the game – on any day of the week, in any park around the city, you can see people walking around and huddled in groups swiping their phones and comparing new characters and discoveries with friends and strangers.
What do you think about the new viral Pokemon Go sensation?
Comments
comments