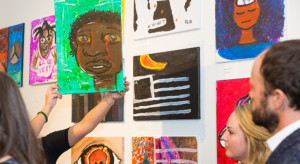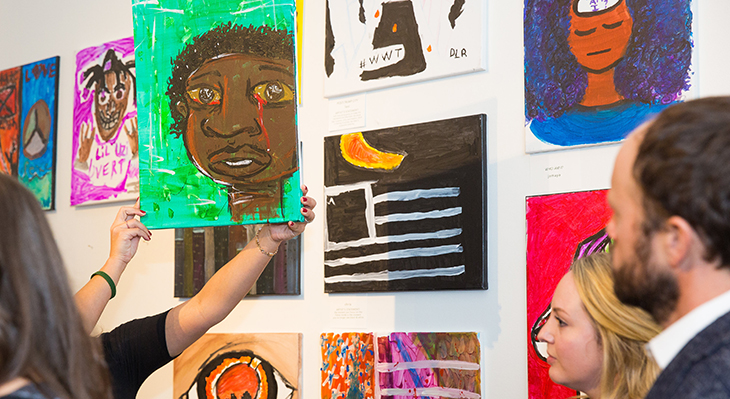 The Arts Council of York County presents ACYC Members Show, works by members of the Arts Council of York County in the Dalton and Perimeter Galleries at the Center for the Arts, 121 East Main Street, Rock Hill, SC from January 7 – 28, 2022.
The Arts Council's Members Show features bold, new works of art by regional artists who are members of the Arts Council of York County. The works on display are as diverse as the artists themselves with paintings, sculpture, photography, and mixed media pieces gracing the walls of the Dalton Gallery. Artist members range from internationally recognized professionals to student and emerging artists.
It is through the support of its members that the Arts Council of York County is able to fulfill its mission to create arts programming that encourages education, economic development and arts advocacy through unique art experiences that engage the community to make York County a regional arts destination.
Also on display at the Center for the Arts | Crafting the Cans: Designs by Matt Poston
EXHIBITION | January 12 – 28, 2022
RECEPTION | Thursday, January 13, 2022 | 5:30 – 7:30 PM
Matt Poston's playful designs make Slow Play Brewing's craft beer cans pop!
Having grown up in Charleston, SC, Matt Poston attended the South Carolina Governor's School for the Arts 1991 summer program at Furman University focusing on visual arts, and moved to Rock Hill in the Fall of 1992 to attend Winthrop University pursuing a BA in Graphic Design. While only partially completing this degree program, Matt returned to Winthrop in the Spring of 2009 to pursue a BS in Business Administration with a focus in Accounting, graduating in December 2011. Over the next few years, he helped develop the business plan and designed the logo for the poker-themed Slow Play Brewing, which opened in Rock Hill in November 2018. There, he creates all the artwork for the brewery including hand drawing the chalkboard tap list signs, creating event posters, and designing the can labels, as well as the day-to-day bookkeeping functions.
For more information about the exhibits in the galleries at the Center for the Arts, visit https://www.yorkcountyarts.org/2022membersshow.
COVID-19 Visitation Guidelines | https://www.yorkcountyarts.org/visit
In adherence with CDC recommendations and in consideration of the surge of the Omicron variant, face masks are required for all those visiting the Center for the Arts and the offices at the Tom S. Gettys Center, regardless of vaccination status. Social distancing is encouraged. This policy may be revised as CDC guidelines change.
The Center for the Arts is located at 121 East Main Street, in the Cultural District of Downtown Rock Hill. All three galleries at the Center for the Arts are open Monday through Friday – 9 AM – 5 PM, and the second and fourth weekends of each month, Saturday from 10 AM – 2 PM, and Sunday from 2 – 4 PM.
Comments
comments