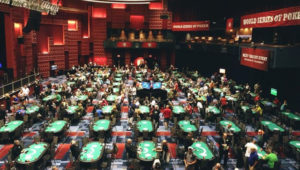 Sports betting is partly legalized in North Carolina, and the state already has two retail bookies. In addition, a Senate bill allowing internet sports betting is making its way through the North Carolina legislature. Both tribal casinos are in the western region of North Carolina, far from the state's major urban centres. Most North Carolinians do not yet have access to a legal bookmaker in their home state. Unlike many others from around the world that have direct access to sportsbooks and online casinos, providing a world of slot-based action that North Carolina's people can only enjoy at, say, Las Vegas, for example. As it goes, the likes of AmazonSlots casino offers several Las Vegas-themed games, and it's sites like this that North Carolina's people will want to experience.
SB 688 has passed the Senate, and the House of Representatives is currently debating. It cleared the House Commerce Committee 12-4 in November 2021 and is now in consideration by the House Judiciary Committee. While there are still a few steps ahead for the bill later in 2022 – one more committee trip after Judiciary before it can be put on the House schedule — North Carolinians are closer than they have ever been to the full-service gambling industry.
For the most up-to-date information on legal gambling in North Carolina, see the following timeline of events.
Timeline for Gambling Legalization in North Carolina
March 7, 2022 – Any movement on internet sports gambling in the North Carolina Assembly is still a waiting game. The legislative session for 2022 doesn't start until May, so there's nothing to announce until the House Judiciary Committee can convene to discuss SB 688.
April 8, 2022 – After missing out on taxes generated from legal sports gambling on the University of North Carolina's surprise run to the men's basketball championship finals, supporters of SB 688 now have a solid case for legalization. SB 688 proposes an 8% tax on online betting earnings. This year's legislation process will begin on May 18 and end on June 30.
April 18, 2022 – WRAL News announces the report of a survey that shows that 52% of participants want online sports betting to be legalized in North Carolina.
April 25, 2022 – Another survey, this time from Spectrum News/IPSOS, shows that while 39% of participants are not in support, 25% are unsure, and only 36% support online betting.
May 11, 2022 – As per PlayUSA, a lobbyist from the Charlotte Hornets (NBA), Churchill Downs, MLB, and PGA Tour stated that the votes to authorize mobile sports betting are in place.
May 16, 2022 – According to LSR, a law permitting mobile sports betting that has already passed the Senate could pass fast in the House because it has the backing of House leadership.
What's in the Current Version of the Bill?
Some of the points of the current bill include:
Betting would be restricted to those aged 21 and up.

Professional sports, collegiate sports, amateur sports (such as the Olympics), and electronic sports were all available for wagering (think video game tournaments)

Companies that make sports bets would be granted between 10 and 12 licenses by the commission.

Companies who wish to offer sports betting will have to pay a $500,000 application fee, according to the measure.

Companies who place bets would have to pay the state an 8% levy.
What is The Fate of North Carolinians?
You can hope this bill is passed as quickly as possible for those living in North Carolina, at least for those interested in sports betting, of course.
Comments
comments