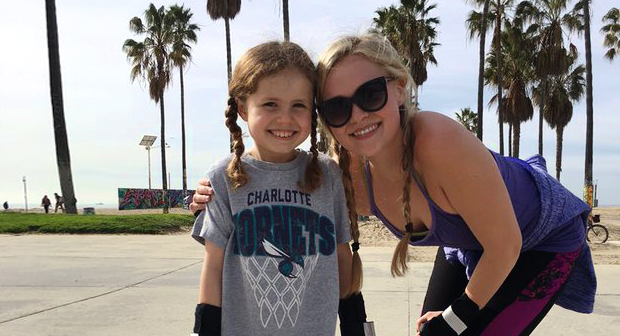 Darby Camp has just reached one of the highest levels of stardom in America – she now has paparazzi trying to take her picture!
The 8-year-old from Mooresville is also now being featured on celebrity gossip websites along with Reese Witherspoon and Nicole Kidman.
Her boost in stardom came quickly after she was cast to play Reese Witherspoon's daughter in the new HBO miniseries "Big Little Lies."
The show is being produced by Witherspoon and Kidman, and directed by Jean-Marc Vallée (Academy Award winning director).
Celebrity-stalkers have now taken countless shots of Darby, hand-in-hand with Witherspoon, many of which ended up Hollywood gossip sites and national news sites.
Darby has also worked with Justin Theroux in one episode of HBO's "The Leftovers"; in an independent film called "Blue,"; and on Lifetime's "Drop Dead Diva."
She's also appeared in several TV commercials, including one with Panthers QB Cam Newton.
You can follow young Darby's continuing rise to fame by following her on Twitter and Facebook.
Please share; 
Comments
comments