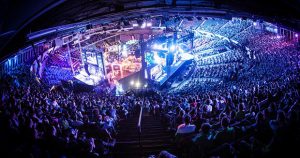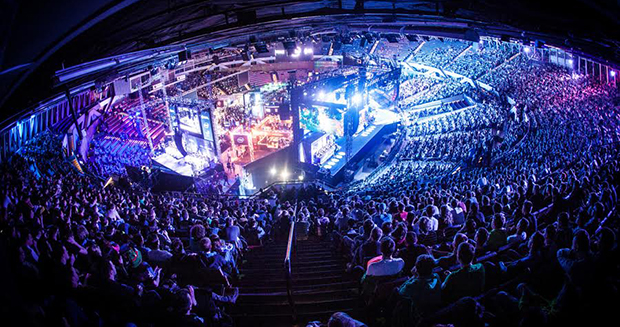 One year after Johnson C. Smith University (JCSU) made history as the first Historically Black College and University (HBCU) to offer an Esports and Gaming Management academic program, it continues to be a formidable force in transforming the landscape for not only for HBCUs, but the entire collegiate esports and gaming ecosystem.
JCSU's Esports and Gaming Trifecta consists of: Certificate and minor programs in Esports and Gaming Management, an Esports Lab, a Game Development Club, and a highly competitive Esports Club. It has established its brand in the collegiate esports and gaming ecosystem as a game changer through the stellar performance of its Esports Club, as well as its development of partnerships with leading endemic and non-endemic corporations.
Last year, JCSU's Esports and Gaming Trifecta made headlines when it established partnerships with leading global Esports and gaming organizations: Nacon Gaming, RIG Brands, Sloty Online, and Riot Games, which develops and publishes popular esports such as League of Legends and Valorant. These partnerships have provided JCSU's Esports and Gaming Trifecta with curriculum/content support, career insights, equipment donations, and student internships.
Earlier this month, JCSU's Esports and Gaming Trifecta made history again when it co-produced the historic ASCEND HBCU Esports Conference and Career Expo, the first of its kind to be hosted in a blockchain ecosystem. Its recent announcement of an esports apparel partnership with GA-based performance apparel company, POINT3 is another testament to JCSU Esports and Gaming Trifecta's prowess and sustainability in the collegiate Esports and gaming ecosystem. Through this partnership, POINT3 will serve as the official jersey provider for JCSU's Esports Club and will provide internship opportunities at its headquarters for students enrolled in JCSU's Esports and Gaming Trifecta.
Another prominent facet of JCSU's Esports and Gaming Trifecta is the stellar performance of its Esports Club. Since its inception, JCSU's Esports Club has garnered numerous victories against well-known colleges and universities throughout the nation and in the Carolinas such as: Virginia Tech, Shenandoah University, California State University of Los Angeles, Howard University, the University of North Carolina- Wilmington, the University of North Carolina-Charlotte, and Carolina University, among many others. The Club currently competes in four leagues: the HBCU League, Activision Blizzard Collegiate, College Call of Duty, and PlayVs, and five Esports titles: NBA 2K, Madden, Fortnite, Rocket League, and Call of Duty.
"Partnerships with Esports and gaming organizations are integral to providing our students with insight into these industries and equipping them with the tools necessary to navigate career pathways that will enable them to experience success beyond their controllers," said Dr. BerNadette Lawson-Williams, Advisor of JCSU's Esports and Gaming Trifecta and Coordinator of JCSU's online Sport Management Program, which is housed in the Metropolitan College of Professional Studies.
"I am thankful to see our program, curriculum and game play, being recognized and supported by our growing list of industry partners. In addition, to date eight esports and gaming industry guest speakers have shared their time and insights with our students. The icing on the cake is the internships that we have been secured with partners like Riot Games," said Professor John Cash, JCSU's Esports and Gaming Trifecta faculty member and the first HBCU faculty member to teach an Esports and gaming course.
Comments
comments