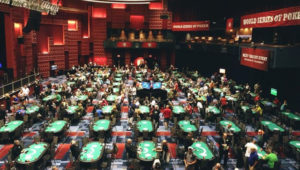 The number of people playing games online has sky-rocketed in recent years.
 As accessing games through the vast array of smartphones, desktops and consoles available on the market is now easier than ever, more and more people around the globe are signing up to play on the web. 
In the UK, the value of the online gaming market is growing exponentially, figures have risen from £4.3 billion in 2016 to over £5.7 billion in 2019. While in India, the gaming market is expected to be worth over £1.1 billion before 2021.
The US online gaming market has seen similar successes and has a value of around $20 billion dollars. 
Clearly, the worldwide gaming industry is hugely profitable and is only getting bigger and more valuable. There are many game options available, from casino and arcade games, to massively multiplayer online games (MMOG) and first person shooter games. With so many options, there is almost guaranteed to be something for everybody to enjoy.
But how does online gaming compare with offline gaming and which types of games are the most popular? Let's take a look:
Online vs. Offline gaming
Online gaming offers more flexibility and connectivity then games played offline. Online games can often be played across multiple platforms, for example someone may log in to a game at home on their PC and then continue playing on their mobile or tablet during the commute to work. This flexibility is a key reason for why online games are surpassing offline in popularity, with busy modern lifestyles multi-channel functionality is a big bonus. 
Being able to connect with actual people rather than competing against the computer can add real excitement to the game. Playing online is also a great way to socialise with friends without having the hassle of leaving the house.
With this in mind it is no surprise that the online gaming market is growing so rapidly.
But what types are online games do players most enjoy?
Online casinos and online bingo
The world of online gaming is vast. For those looking for games of skill or chance, online casinos offer an energetic and exciting environment with the possibility of winning prizes and real money. 
Online gambling has a 39% share of the UK gambling industry as a whole and a revenue of over £5.4 billion per year. One game that has done particularly well in this industry in recent years is online bingo. Over 28% of those age 25 to 34 enjoy playing bingo online, followed by 26% of 35 to 44 year olds. 
In recent years fans of bingo have been spoilt for choice, with a huge range of bingo sites and games to choose from. After bingo became available online, the number of players has increased significantly over the last decade and has allowed operators to create new offerings and attract new audiences.
Using affiliate sites is now popular amongst many online players as they enable them to find the best offers, bonuses and jackpots. These sites also offer rewards in the form of loyalty points and reward programmes.
Action and adventures in MMOGs and shooter games
MMOGs and shooter games are also games that are often played online.These games aim to provide a truly immersive experience for players, taking them away from reality and creating a new exciting world for them to enjoy. 
Massively Multiplayer Online Games allow a large number of users to play simultaneously on the internet, with game players being able to experience the game in a shared world. Players are often in competition alongside or against one another, and sometimes they are able to have meaningful interactions with other players. 
Examples of MMOGs include World of Warcraft and League of Legends. As a role playing game, World of Warcraft allows players to create avatars which they use to complete quests, explore landscapes and interact with players and characters.
First Person Shooters, such as Call of Duty and Halo, are known for their hauntingly realistic graphics. Players fight in head to head battles or join up with other online players to defeat their enemies. These may be friends or other players that happen to be online at the same time. If you're on Twitch, you can buy Twitch viewers.
Some First Person Shooter Games can even take place within a Massively Multiplayer Online Game, with Call of Duty Modern Warfare, due for release in October 2019, being one example. This game will allow up to 64 players to connect at one time. 
While most MMOGs are played on PC, shooter games are often played on consoles like the Xbox or Playstation. The market for online console gamers is huge, and growing rapidly. In 2020 there will be an estimated 57 million gamers. This is an increase of almost 10 million since 2015. 
Many consoles serve additional purposes, allowing users to stream movies and television programmes through the internet or watch DVDs. It has been reported that 24% of Xbox one users use the internet on their console to stream movies or TV, as do 20% of Playstation 4 users.
Watching online gaming is also popular around the world
People do not only enjoy playing games, many also spend some of their freetime watching others play games online. 
There are a number of high-profile YouTubers and Twitch stars who have developing careers in gaming and earn a living from streaming their gameplay for others to watch. They are usually able to earn revenue through sponsorship deals and advertising.
On average, audiences around the globe spend 1.8 hours each week watching other people play online games, with the highest time spent by South Koreans (2.64 hours) and the least by Germans (1.38 hours). The UK sits in the middle with around 1.78 hours per week.
The world of online gaming is expanding rapidly around the world. With technological advancements and more game choice, playing online has never been so exciting or convenient. We can expect to see this trend continue and as a result see offline games lose demand. 
https://www.bbc.co.uk/news/newsbeat-47783558
https://yourstory.com/2019/01/2019-year-online-gaming-industry
https://www.statista.com/topics/1551/online-gaming/
https://www.gamblingcommission.gov.uk/news-action-and-statistics/Statistics-and-research/Statistics/Industry-statistics.aspx
https://yougov.co.uk/topics/lifestyle/articles-reports/2018/09/24/full-house-who-driving-online-bingos-growth
https://www.bingoport.co.uk/bingo-sites/a-z-bingo-sites
https://www.techopedia.com/definition/27054/massively-multiplayer-online-game-mmog
https://www.statista.com/topics/1551/online-gaming/
https://www.wepc.com/news/video-game-statistics/
https://www.limelight.com/resources/white-paper/state-of-online-gaming-2018/
Comments
comments