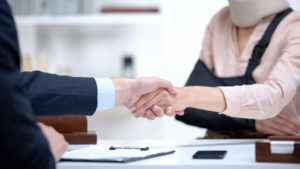 The word insurtech refers to all technology-driven innovation in the insurance industry. The sharing economy, block chain, cyber security, IoT, and Artificial Intelligence impact traditional business models. Data in Italy, effects and startups
What Is Insurance
The word insurtech, formed from insurance + technology, identifies practically everything technology-driven innovation in the insurance sector: software, applications, startups, products, services, business models. Borrowed from the term fintech that refers to the more appropriately banking world, insurtech is also considered a child of this and is therefore very similar, both in terms of the impact it is producing on traditional companies in the sector, and as the foundations on which it is based and speed with which is affirming itself.
Like banks, insurance companies have also been among the slowest industries in adapting to the digitization and seizing digital transformation opportunities.
If in the age of Internet 1.0, the digitization of companies was interpreted as the banal opening of a company website, intended as an online transposition of the paper brochure; and in the age of internet 2.0 as an entry into the world of social media or ecommerce; now, in the age of industry 4.0, digital technology has an even more profound impact and directly affects business models and the type of services. And it has hit the insurance industry with the force of a tornado, imposing a radical change that overwhelms corporate culture, processes, data management, and customer relations. The insurance industry has changed forever.
In recent years there has been an apparent acceleration, which has led to the multiplication of investments, in startups and companies that develop solutions for the insurance industry. Here are the best insurance software development services, you can go here https://diceus.com/industry/insurance/
Insurtech, Investments
What has characterized the last few years in the insurtech field has been, in addition to the number and extent of investments, also the fact that, in different ways, traditional companies have "embraced" this world: they have begun to look at the world of startups insurtech and to collaborate with them, often to finance them with their venture capital funds or to acquire them. Corporate innovation labs, acceleration programs, incubators and dedicated events have sprung up.
The investment cut has grown exponentially, with mind-boggling figures now that venture capitalists are no longer focusing only on early-stage startups but on expanding and scaleup startups, leading to the birth of real insurance unicorns. According to recent reports, for example, Willis Tower, 2020 saw $ 2.5 billion invested in the third quarter alone.
2021 started in fourth place, reaching the highest number of insurtech funding rounds since 2019 in the first quarter.
Cyber Security
The issue represents a great challenge for insurance companies, worth tens of billions of dollars.
In recent years, cyber security insurance has grown a lot in terms of market size and turnover, even though it was initially a sector to enter with lead feet for companies, given the objective difficulties in predicting, containing, managing cyber attacks. There is still little historical data needed to establish correct policy pricing. There is a considerable year-to-year variation in the types of cyberattacks and damages companies face the most. An IBM study estimated that cyber breaches cost an average of $ 3.5 million to every Italian company in 2019. These costs are rising with the spread of digitization and digital integration of the entire supply chain—business organizations.
According to the new study published, the cyber security market reached a value of 153.16 billion dollars in 2020 and is set to 366 billion dollars in 2028.
IOT And Insurtech
The proliferation of technology companies focused on the IoT will have a massive impact on banks and insurance companies, as they will offer more relevant data that can reduce costs, provide the customer as well as the insurer with greater efficiency, and create a consistent experience through all points of contact, be the basis of usage-based policies, which represent a particular trend in the auto sector. We can also include sub-categories such as smart homes and intelligent buildings in the IoT field, which offer multiple opportunities to the insurance world.
IoT technologies also enable a new insurance trend: that of connected insurance.
Comments
comments