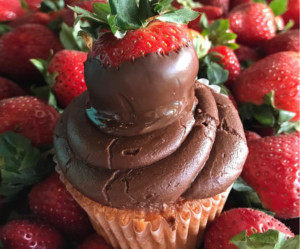 There's never a good reason not to treat yourself, and cupcakes are the perfect little snack for all occasions. Whether you're organizing a birthday, getting ready for a festive event like Valentine's Day, or want to serve up a special dessert after dinner, cupcakes are always a good choice. To get you started, we've compiled a list of some of the best spots around Charlotte to grab a delicious cupcake to satisfy your sweet tooth.
If you prefer donuts, you can visit one of these top 10 donut shops in Charlotte.
Smallcakes Steele Creek
Smallcakes specializes in gourmet cupcakes and birthday cakes. They also serve up ice cream. Some of their specialty flavors include chocolate cream, hot fudge sundae, lemon drop, pink vanilla, and peanut butter cup. In addition, they create a range of daily flavors such as holy cannoli. You can order cakes online or in-store. Smallcakes also do deliveries. 
BW Sweets Bakery
BW Sweets Bakery is an established business that provides custom cupcakes and wedding cakes. They're known for their alcoholic flavors (for customers over the age of 21) including Bailey's chocolate, pink champagne, and Hennessey. Their cupcakes are sure to be a hit with anyone looking for that extra special flavor.
Gigi's Cupcakes
The family-run business was launched by Gigi Butler in 2008 and has since expanded to more than 50 locations. Sweet treats are available as seasonal creations and classic ones. Try the caramel dalgona or the chocolate peanut buddy. Gigi's even offer a gluten-friendly triple chocolate torte. Worried about your little ones getting chocolate stains all over their clothes when they dig in? Check out these tips to remove chocolate stains from clothing fast.
J Patisserie
This bakery currently only sells online. Cupcakes and cakes are made to order and come in plenty of divine flavors – from pumpkin spice cream cheese swirl to lemon lavender. Customers can pick up their orders or have them delivered. There's something for everyone here.
Cupcrazed Cakery
Alongside cupcakes, this versatile bakery also offers cakes, macarons, cookies, cake pops and lots of other sweet treats. They're available for special occasion bookings and can deliver. Try out the animal cracker, lemon coconut, salted caramel pretzel, or the blizzards cupcake to tickle your taste buds.

For an overview of more exciting bakeries in Charlotte and what to try where, check out this list.
Comments
comments