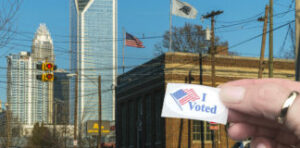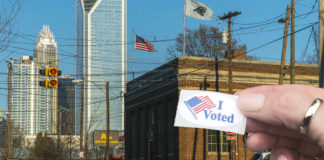 The 2022 Midterm Elections are finally here!
Our state's in-person early voting period officially starts tomorrow (Thursday, October 20th), and ends 3 days before election day (Saturday, November 5th).
This year, there will be a total of 359 early voting sites across our state, which is up 17% from 2018, according t a press release from the State Board of Elections.
"The 100 county boards of elections have spent months preparing for the start of in-person voting for the important 2022 general election," said SBE executive director Karen Brinson Bell. "The bipartisan election officials who work in each early voting site are prepared for a smooth voting process and to ensure the ballots of all eligible voters are counted."
If you miss that deadline, you can still register and vote at the same time during the one-stop early voting period, October 20 through November 5, at any early voting site in their county. County-by-county early voting sites and schedules are available at the State Board of Elections' One-Stop Early Voting Site Search.
Comments
comments