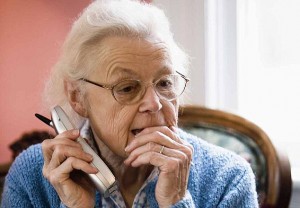 Old age is the inevitable and final stage of life. Sadly, not everyone is ready to welcome it with an open mind. Some people are too attached to youthfulness and would resort to many anti-aging products and procedures. Others have a genuine fear of being sent away to a senior care facility and parted from their loved ones. However, choosing in-home senior care is a viable option.
What is In-Home Senior Care?
Senior care is usually associated with nursing homes and assisted living facilities. When a person reaches a ripe old age and starts to need assistance and medical attention, the usual options almost immediately include cities that are good for retirement which have these kinds of facilities. However, senior care doesn't necessarily have to be given outside of the home, and this is what in-home senior care is about. Senior care services are readily available as caregivers will come to your home. In-home senior care usually entails:
Menu preparation

Physical therapy, if needed

Administration of medicines on time

Shopping for groceries and supplies

Personal care and hygiene like assistance in the bath and toilet

Assistance on outside activities like strolls and personal appointments
Why Consider In-Home Senior Care?
If you need more compelling reasons to consider going for in-home senior care, here are some to consider:
Saves from Costs – Nursing homes and assisted living facilities will require

periodic fees

. You'll have to pay for supplies, service fees, and facility maintenance. With in-home care, you can avoid paying for facility-related charges and other hidden fees. You can also opt to pay the caregiver per hour and then limit the hours the service is rendered. Designating rest days means you'll only pay during days when the caregiver comes.

Comfort

– Since senior care services are done in the home, you or your elderly family member can live comfortably. The caregiver will also have fewer struggles in terms of cooperation as comfort comes with trust. And when other family members are around, they can also offer help or monitor the services given if it's done properly or not.

Safety – When a senior moves into a nursing home or a senior care center, they have to familiarize themselves with the new surroundings again. This could cause numerous incidents of slipping, losing balance, and other accidents as elderly patients would have to grope their way through the area, especially around home care Houston. Staying at home will spare your elderly loved one from such accidents as they're already familiar with the place.
Family Relationship

– When you have close family ties, being away for just a day can already feel like a lifetime. If you have to live in a nursing home or senior care facility, you'll have to live miles away from your family and face a life of loneliness. Meeting new friends at the facility could somehow compensate for this, but they can never replace your family. Many elderly patients fear not seeing their family anymore either due to an early passing or being abandoned. In-home senior care offers a life lived with the people you care about the most. You're able to make the best out of your old age and lead a happy life.

Freedom of Mobility

– Aging can indeed slow down your ability to move as it can be painful and heavy. That's why a wheelchair can become your friend. Nursing homes and assisted living centers are equipped with these things, but you'll more likely be required to rely upon the staff to move about. An in-home senior caregiver can also assist you as you walk around, but you can have the opportunity to move about freely and independently with proper slip and injury proofing that can be done in the house.

Preserves Dignity

– People can become very private, especially in old age. Ironically, when you're at a nursing home or senior facility, you'll have to give up a good part of your privacy. You'll be bathing and going to the comfort room with different strangers as these facilities can have multiple staff to attend to you. In-home care service allows you to choose your caregiver and have one permanently.

Receiving Specialized Care

– A nursing home will have generic services provided to all patients in their facility. It could vary with the specific medical treatment for specific issues. But you can expect the daily routine to be the same. The monotony can make you feel older. With in-home care services, your personal caregiver can tailor-fit a care and treatment routine that's especially for you. Your requests can also be addressed immediately as you won't have to compete for attention with other patients.
In-home senior care services should be administered the best way as possible, but for extreme cases of emergencies, it will call for professional medical attention. When you're near the sunset of your life, you'd only want it to be free of stress. Aging takes a toll on your body and mind, but your daily life doesn't have to be cumbersome.
Comments
comments