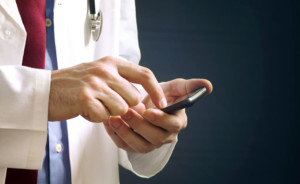 For decades, Tongkat Ali has been a component of ancient Southeast Asian medicines. It is also used to reduce hypertension, erectile dysfunction, and infectious diseases. Many studies indicated that it can improve testosterone production. Tongkat Ali is an herbal remedy that comprises many potentially helpful substances and is used to cure several diseases, including male infertility and erectile dysfunction.
What is Tongkat Ali?
Tongkat Ali or Longjack is a natural remedy originating from Eurycoma longifolia, a fresh green shrub. It is used to cure malaria, infectious diseases, fevers, reduced fertility, and sexual dysfunction in many Asian countries. 
The positive effects of Tongkat Ali possibly derive from different substances present in the product. Tongkat Ali works as an antioxidant due to its content of alkaloids, flavonoids, and several other components. 
Antioxidants are molecules that prevent oxidative stress. Oxidation is a biochemical process that can create free agents. To kill the cellular structures, they put an end to the chain reactions.
Benefits
The ability of Tongkat Ali to raise testosterone in individuals with low levels of this predominant sexual hormone is well established and well documented. Erectile dysfunction can result from aging, medication, radiotherapy, certain drugs, testicular injury or disorder, and certain conditions, such as alcohol abuse and sleep disorder. 
Researches in both humans and animals suggest that taking Tongkat Ali increases sexual pleasure and can strengthen sexual functionality in males. It may also increase sperm count and density, improving sperm quality. The treatment has helped more than 14 percent of couples with infertility become fertile using Tongkat Ali for 3 months.
Stress Reliever
Tongkat Ali can reduce stress hormones in the body, reduce anxiety, and boost your morale. The research in 1999 first described the potential role of this treatment in the diagnosis of mood disorders. A 1-month analysis in 63 individuals with mild stress showed that supplementing with 200 mg of Tongkat Ali extraction a day decreased cortisol levels of stress hormones by 16%.
Develop Body Balance
Tongkat Ali is also said to improve physical efficiency and maximize muscle mass. It includes chemical compounds quassinoids, which can allow the body to use energy more effectively. The nutrient can serve as an antioxidant, which is a component that can improve physical activity and boost the overall condition of the body. 
A preliminary 5-week study of 14 men engaging in a workout reported that those taking 100 mg of Tongkat Ali supplement a day reported slightly higher changes in lean body weight than those usually composed.
Dosage and Side Effects
Numerous research on the use of Tongkat Ali extract in individuals has documented no adverse effects. Much research has indicated that intake of up to 1.2 grams per day is healthy for adults. 
 Women can take one-fourth of the male dose. Physiologically, the libido of an individual often depends on the existence of testosterone. The rise in testosterone level falls within the normal physiological boundaries required in competition and is thus fully legitimate for sportsmen. It is progressively used as a healthy and herbal aid for sportsmen and women.
Excessive mercury may induce anxiety attacks, lack of concentration, and cognitive function issues. It is not evident if the therapy is successful for children or pregnant and breastfeeding mothers. It is also uncertain if the product is safe for use in extended periods of time.
Having Tongkat Ali before routine exercise will boost output and promote muscle development. Consuming a zinc supplement can function therapeutically with Tongkat Ali to enhance the output of testosterone.
Tongkat Ali will not increase hypertension as it has a mild anti-hypertensive vasoconstrictor impact. One of the major factors of Tongkat Ali for erectile dysfunction is that it helps to vasodilate the flow of the genital. The same impact has also been investigated in Malaysia on the reduction of hypertension.
Should I Take Tongkat Ali?
Tongkat Ali does not seem to have any negative impacts for up to the quantity of 400 mg per day. Research indicates that it can alleviate anxiety and boost the body's composition. It can also be used to combat low testosterone, high libido, and male infertility.
Any supplements can be tainted with mercury if not well monitored. To maintain its consistency, search for a reliable company that has undergone inspection by a third party.
Enhanced Testing
Tongkat Ali extract must be checked for its contents of eurycomanone. Many have advertised that Tongkat Ali extraction has a ratio of 100:1 this is quite misleading and is made purely by advertisers, not scientists. The maximum ratio that can be extracted from the herb Tongkat Ali is a 30:1 intensity extraction, after which specifically isolating its ingredients would be appropriate.
The color of the extract does not provide any hint of its consistency or concentration, as the darker colored extract can only be a result of "burnt" during intense heating. The assessment for glycosaponins, especially for ingredients that affect the genital mechanism, is a standard in pharmacology.
Functioning Procedure of Tongkat Ali
Tongkat Ali reduces the impact of aging on the human sexual process by growing the free bioavailability of your system on testosterone. It bound itself to serum globulin as testosterone grows and is not effective at cell-specific receptors where sex-stimulating systems are necessary for the hippocampus.
Large amounts of estrogen can increase the development of sex hormone-binding globulin (SHBG) and obstruct testosterone specific receptors. Combating inappropriate amounts of SHBG and testosterone while improving usable estrogen to the level of a young man is advantageous for mature males.
Tongkat Ali is an organic method to increase bioavailable testosterone while also decreasing SHBG and estrogen concentrations in elderly males.
Tongkat Ali decreases the oxidation of testosterone to estrogen. It is especially useful for slowing down or restoring the so-called male androgenic alopecia that occurs in the middle ages, with a value to fitness enthusiasts looking for a safe remedy without side-effects. It may be the best and most powerful natural hormone increasing herbal plant currently available.
Conclusion
Men were considered to be the primary or leading figure in 40% of fertility malfunction. Reproductive issues with men are most often caused by testicular disorders. Nutrients in Tongkat Ali can enhance fitness levels, sexual appetite, and endothelial dysfunction along with improved sperm and semen production.
Comments
comments