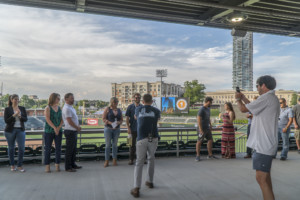 This coming Monday (May 13th), hundreds of volunteers will gather at BB&T Ballpark for The Salvation Army of Greater Charlotte's "We Speak Hope" Community Engagement Day. The event kicks off National Salvation Army Week, a campaign aimed at raising awareness of the needs facing our community and how The Salvation Army helps people in need. The week is also designed to encourage people to get more involved in the community through volunteerism and charitable giving.
At the event, volunteers will assemble toiletry kits for the homeless, school supplies for children in need and snack packs for the military (USO) and first responders (MEDIC).
The Salvation Army has been serving Mecklenburg and Union counties since 1904. They now have a total of 15 centers of service and five Family Stores, with services ranging from homeless sheltering and eight Salvation Army Boys & Girls Clubs to adult rehabilitation and disaster relief.
Comments
comments