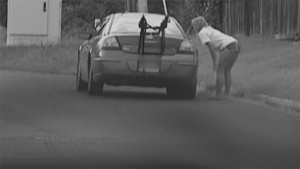 With North Carolina ranking among the top 10 most human trafficked states in America, and an ever increased set of digital tools at predators hands, law enforcement and local charities are increasing their efforts to fight back.
Yesterday the North Carolina Department of Justice and the Nazareth Child and Family Connection held an emergency session to inform our community about new online dangers.
The 45-minute session was led by Natalie Wood Riche, an outreach specialist with the NCDOJ and was held at Nazareth's main facility in Salisbury.
"Social media has become one of the biggest ways to recruit trafficking victims," noted Riche.
Richie said there are a few ways to protect you and your children:
Become an administrator on your kids' social media pages
Use privacy settings
Don't accept requests from strangers
"Children are vulnerable, especially when it comes to online predators. They can attack our children almost any time," said Vernon Walters Jr., president and CEO of Nazareth Child & Family Connection.
Comments
comments