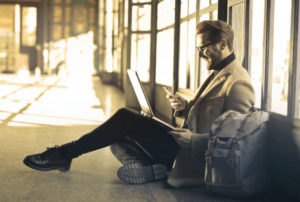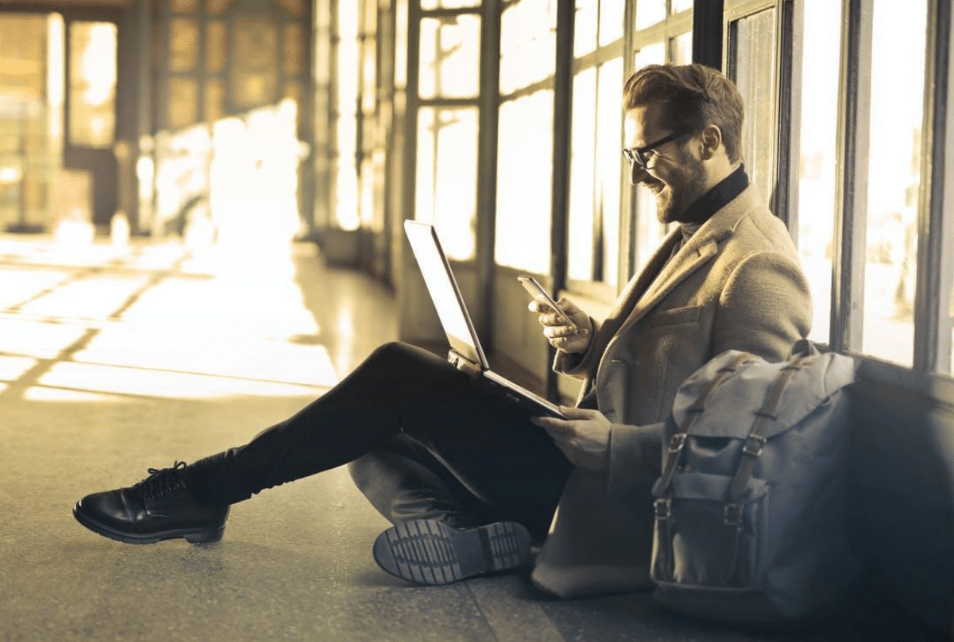 An account coordinator is responsible for presenting day-to-day administrative support to account executives. Duties include budgeting, research, and project support for marketing teams and communicating with clients by directing post- and pre-sales services.
An account coordinator is responsible for:
writing and managing sales proposal templates;

updating client account records;

managing client databases;

filing reports and sales contracts;

scheduling meetings and calls for the account management team;

handling and resolving client queries and feedback;

performing market competitive research;

handling promotional materials, for instance, videos, presentations, demos, posts, etc.
How to become an account coordinator?
Account coordinators need to be assertive, creative, confident, and comfortable cooperating with people either on the phone, through e-mail, or face-to-face. If you have all these in your personality, you could become an asset to the company while serving as an account coordinator. Most advertising and public relations agencies must have an account coordinator who handles all their correspondence, especially interactions with clients. Advertising firms and departments, such as newspapers and other publications, also hire account coordinators to balance and manage all their company's tasks effectively. 
Sometimes junior-level account coordinators work under account managers to get training. However, some executives are answerable directly to vice presidents and agency presidents and may even supervise interns. The responsibilities of account coordinators might vary from industry to industry, depending on their needs and requirements. An account coordinator may deal with marketing or advertising digital media or in print. Usually, account coordinators work in a team while lending administrative support as needed. This might comprise: 
making presentations,

drafting written materials,

maintaining database information, 

updating all the information,

scheduling and organizing meetings, promotional campaigns, and events.
Account coordinators also contribute to the creative procedure through pitching ideas and brainstorming for campaigns, marketing strategies, and promotions in an advertising or marketing agency. They may then subsidize the advertising and marketing team's work while researching information as required, copy editing written materials, and writing marketing materials.
As the job title indicates, account coordinators deal with the accounts of one or more clients. It may be their responsibility to cooperate with the clients and make sure that the demanded work gets done promptly. This requires the account coordinator to interact with the client over calls in a friendly and confident way while ensuring the best customer service. Account coordinators might also pitch stories to external media to successfully maintain relationships with reporters and manage media personnel and clients.
An account coordinator should pursue their college-level education in advertising, marketing, business, or journalism. Main courses may include:
Economics 

Accounting 

Finance 

Business law

Mathematics 

Business

Statistics 

Management
However, some solid computer skills might also be required to succeed as an account coordinator. Receiving a graduate-level degree could allow account coordinators a chance for career advancement. Furthermore, relevant work experience might be compulsory to secure a spot as an account coordinator. Some agencies and companies may agree to take relevant internships as work experience, whereas others might require at least a full year of work experience in a full-time job. 
How much could an account coordinator earn?
The account coordinator position offers both full and part-time opportunities. An account coordinator's salary will vary depending on the hours, educational level, experience, and certification. 
The average annual salary for an account coordinator in the United States is about $45,685 plus $10,000 commission per year.
According to the Bureau of Labor Statistics, from 2018 and 2028, a growth rate of 6% is expected for account coordinator jobs.
How to start a career as an account coordinator?
If you have an interest in an account coordinator career, consider the following things to get into this profession:
Choose the right major
Choosing the best and right major is an essential step to becoming a successful account coordinator. But if the major is actually of interest to you, the choice will bother you your whole career. If you feel like this is not meant for you after starting down this road, go for another. Repeat the whole process from learning to experience and get through another better option. Your career needs to be your vocation.
Understand Industry requirements 
You should research your chosen interests and their relevant industries. If being an accounting coordinator is your goal, advertising, public relations, and business are the primary qualifications. Understand the necessary education, certifications, and work experience for progression within the industry and make efforts to achieve them. 
Get Required Education
How much education do you need to become an account coordinator? Most of the account coordinators have a bachelor's degree. While a few working at this position also have a master's degree. But higher education is usually not necessary for this job, as some people are hired at this position with just an undergrad degree, high school education, or GED. A bachelor's degree in marketing, business, or related field is usually preferred.
Some of the account coordinator roles are just entry-level and don't need higher education or much expertise. At the same time, all the positions require relevant work experience, internship experience, or certification to secure a position in this field. Go through the role specifications in different industries, and you will get to know the education that the role requires. 
Learn relevant soft skills and technical training 
Interpersonal and strong organizational skills are a plus for an account coordinator to excel in their role. Most of their day-to-day is spent communicating with clients or people at different levels of management. This communication is needed to ensure that projects and other tasks meet their deadlines, and client's queries and concerns have been addressed accurately in their projects. In advertising agencies, networking skills could also be the requirement for this position.
Prepare well for the interview
You can't get an account coordinator job without going through an interview. The candidate should be well prepared and smart enough to present all their expertise and knowledge in front of the interviewer. Before appearing for the interview, research the company and the most common interview question for the account coordinator's post. 
Cover letter and resume
Don't overlook the resume and cover letter. You are going for a very reputable and competitive post, so an account coordinator resume needs to define your expertise and skills to earn you an interview. If writing resumes and cover letters are not your strong suit, consider professional help, like online builders.
Comments
comments