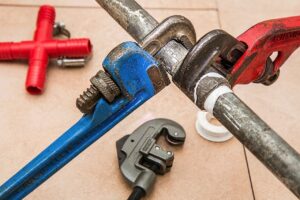 Customer trust is the foundation of any successful company. Trust does not only increase customer loyalty, but it also improves business reputation and gives you a competitive edge. 
However, building customer trust, particularly as a plumber, is not easy. It takes time and effort, but that does not mean it is not doable. 
So, how do you build trust with your customers as a plumber?
Tips for building client trust as a plumber
Clear communication and transparency 
Building a solid trust relationship with clients starts with good communication. From the first point of contact with your client, be open and transparent with your communication. If your communication with your clients does not put their needs first, you may not earn their trust.
For that reason, be ready to answer every question the client may have and communicate with them the project's progress through every step, even when you bear bad news. That way, your client can manage their expectations and see you as a trustworthy plumber you.
Focus on consistent pricing
Potential customers don't want to see consistent math mistakes or pricing errors with every estimate. 
Instead, they want to get accurate, timely, and professional-looking job estimates that will help them understand which services are covered and whether the overall project is within their budget. Using accurate estimates will help them see you as a trustworthy and credible contractor, thus convincing them to agree to the job.
However, creating an accurate estimate yourself can be a challenge. You are likely to make errors when entering data and doing calculations. Fortunately, using a plumbing estimate template can help maximize pricing accuracy and impress your clients. 
Customers love excellent service. In fact, it is the number one reason why most businesses win repeat customers. 
So, make sure you are available to pick up on incoming calls during all business hours and have a well-trained team that will do the job right the first time. More importantly, be respectful of your customers' time and keep every promise your make. That way, your customers will speak highly of you, making others see you as the trustworthy plumbing contractor you are.
Reliability is critical in building trust with your clients. That is why you need to carry yourself in a way that portrays you as a reliable brand.
An excellent way to do this is by completing your milestones in time and being accurate and thorough at every project step. In other words, don't rush through the project just to complete the job and receive final payment, no matter the project's magnitude. 
If you encounter complications, let the client know and communicate how you plan to handle the challenge and how the new changes will affect the project timeline. As a result, your clients will see a reliable plumber, and you will be their go-to person every time they have a plumbing issue.
Testimonials are an excellent way of building trust with clients and converting undecided clients into paying clients. Customers are likely to believe what their peers say about a business than what it says about itself.
Therefore, ensure that you include a testimonial page on your website where customers can leave their feedback. More importantly, make sure you ask clients to leave a review on your website or social media page. If you are confident you have delivered to your client's expectations, they will always be willing to leave a positive review and give a high rating, which will help others see you as a trustworthy plumbing contractor.
Comments
comments