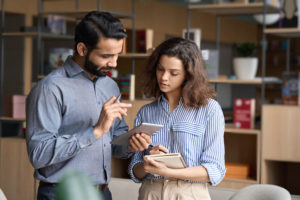 Digital technology has really empowered the business owner and we are no longer limited to setting up a business in the US, as most countries offer attractive benefits to foreign investors. Many people prefer to live in a third world country like Thailand, Vietnam or Malaysia and setting up a business in such places is relatively simple, especially when you use the services of a local law firm to facilitate the company formation.
Choosing your destination country
Of course, you want to choose a country that you find appealing, which may or may not involve South East Asia and after a few long holidays, you will know if this is where you want to reside and set up a business. If you approach a company such as Acclime, a specialist company that offers business registration in Thailand, Vietnam, Malaysia and Indonesia, they can advise you accordingly. One important aspect to consider is a long-term visa that allows you to live and work and when you talk to a local law firm, they can help you obtain the right working visa.
E-Commerce
This is the obvious choice if you are looking to start a new business enterprise and basing your business in a foreign country will offer tax benefits. You can outsource all of your IT needs to a single third-party provider who can design, build and administrate your website. Logistics can be provided by a third-party local company who have the resources to handle high volumes of orders. We don't advise setting up an e-commerce business without some form of business registration; the IRS have long tentacles and this could lead to a serious issue further down the line. If you are planning to live in Thailand, register your business there with the help of a local law firm, who can also hook you up with local services that you might require.
Freelance professional
There is always a global demand for certain professions and if you can find a foreign employer to sponsor your visa application, you will receive the right visa that allows you to work. If, for example, you are a back-end developer, list your services with all the major tech recruitment agencies, where companies look for tech workers on a contract basis and this should lead to the right offers from companies based in a country you like. If you would like a few life organisation tips, click here.
Gaining certification
This is very much the key to landing plum overseas positions and there are online learning institutions where you can sit your MBA, studying online. The more industry related certification you have, the better your chances of finding the right contracts and listing with all the leading recruitment agencies is recommended.
Prior to making any travel plans, do check the latest Covid-19 status of your destination country, as the world is still in the grip of a pandemic. If you plan carefully, it is possible to become a global entrepreneur and live in a tropical paradise and setting up your own business gives you an income.
Comments
comments