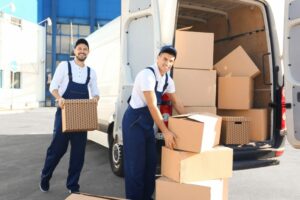 Moving to a new home involves several hidden costs apart from the basic amount you pay the movers, the rent, and the deposit. The hidden costs can leave you flabbergasted if you do not have a budget ready to handle them. Some hidden fees are unavoidable, and others get predicted easily by frequent movers and get negotiated.
Beware of low-cost quotes 
Most moving companies offering unbelievably cheap quotes hand you a huge extra bill for fuel, parking tickets, and truck cleaning later. It is wise to read the various reviews and enquire about a good moving service in the neighborhood from frequent movers. Otherwise, you will feel taken advantage of, booking a specific amount for moving and paying much more than the actual cost.
Always use a registered mover with a valid license and select services that charge standard industry prices. Don't fall prey to attractive quotes that lure with very low cost initially and end up messing at last with extra charges and numerous delays. Evernest, Timberline, and Dorman have Colorado Springs specialized property managers who will help movers get in touch with genuine movers.
Time-based charges  
Your close friend might move to a distant city with meager moving costs, and the same mover will charge you more sometimes. The cost of moving depends upon the moving time, distance, and the products handled while moving. Usually, weekend moves and shifting at the end of the month or beginning of the month are costly because all movers get booked. Moving on Monday or Wednesday in the middle of the month when the movers have lots of free time brings you a better quote.
Distance-based costs
The distance of moving also matters a lot because people moving interstate have to pay lots of taxes. The companies will also bill you for the fuel cost, parking, and lodging during long-distance travel. The height and weight of the products handled while moving also influence the final price significantly. A mover who lifts and shifts lots of heavy wood or metal objects tends to charge more for their extra effort.
Mileage based cost increase for heavy objects
If there is lots of heavy furniture in the home to be moved, choose weight-based quotes for your moving. Disclose the details about all the heavy lifting to the moving company beforehand and don't force them to do extra work at the last minute. Heavy objects need more fuel to transport them safely, and hence, the fuel charge will get based on the mileage, and the insurance costs will also be a bit high. Try to sell them here or leave them in the family home and manage with simpler furniture in the new home. 
Special items and service fees
Some companies charge extra for dismantling and reassembling furniture in your new home. It is not ok to ask the movers to dismantle a wall-mounted television or an entire wardrobe and make them do your packing. Inform the company beforehand about any dismantling services you require and the unique goods that require soft padded packing boxes. Some homes will have special items like chandeliers or other decorative motifs. The moving companies charge extra service fees to send expert service members proficient in dismantling such delicate items and packing them properly in the right boxes.
Insurance costs
Transporting very costly items needs an extra layer of packaging for protection and high theft or breakage insurance while handling them. Talk to the company about whom to approach if an item is missing or delayed delivery beforehand. Be transparent about all your requirements while booking a mover, and they will give you a clear picture of how much extra cost you need to pay. Carry such items later after a few days of moving personally to avoid risk and extra charges. 
Charges for tips
The movers will expect you to tip them for their effort no matter how professional they are, and the moving companies don't interfere. Tip the workers based on their professionalism, politeness, and work skill. Some objects need delicate handling, while others need lots of team effort to move them through a narrow door or passageway. Tip the workers based on their effort and ensure you give at least half of what they request you to tip them.
Personal charges
Always consider the amount necessary for your transport, babysitter, and food money for a few days until you unpack. Sometimes, the home you need to move in will not be ready on the required date, and you might need to wait for a few days to a week. Set some money aside to stay in a motel and keep your belongings safe in storage until you find a suitable place. Allot the required amount to hire nannies, babysitters, and pet sitters during busy packing. They will prevent the children and pets from meddling with the packaging, breaking your costly items, or getting hurt. 
Comments
comments