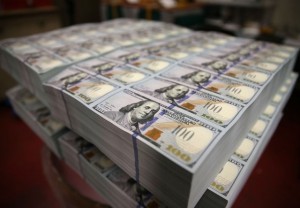 Whoever said money couldn't buy happiness was mistaken. 
Yes, we just said you could use money to purchase joy. The only problem is it doesn't last when you buy it. It only lasts when it's earned. Even worse, pursuit of happiness in this fashion has the potential to keep you broke.
And, nowhere is this more possible than when people get caught up in "keeping up with the Joneses." Having trouble seeing it? 
Well, here's how envy empties your pockets.
Causes Irrational Spending
OK, so you're sitting a traffic signal in your perfectly adequate five-year-old paid-for Honda Civic. The sun is out, good music is on your audio system and it's a wonderful day.  
Until your high-school nemesis pulls up in a brand-new BMW convertible. 
Suddenly your music sounds a bit less clear. The sun isn't shining so brightly and your day just went to scat. Determined never to experience that feeling again, you go straight to a Mercedes dealer and lease a brand-new convertible of your own. 
You know you can afford it, so that's not a problem. 
However, you didn't really want a Benz — you just wanted the envy to go away. 
Drives You into Debt
You've got to love HGTV. That channel seems to sell more homes and redecoration projects than anything that ever came before it. You're chilling in front of your TV mindlessly flipping through the channels when on the screen appears the most gorgeous fireplace you've ever seen in your life. 
Before this, you were completely happy with the way your home looked. Now you're starting to think it's a bit behind the times. So you go to the bank, take on a home equity line of credit and redecorate the house. 
Your pad looks great now — and you have a new bill to deal with every month. 
Makes You Pay More Than You Should
Ok, so you've scrimped and saved and put away enough cash to spend a week on Waikiki beach without using credit cards. You tell some friends about your upcoming trip, feeling great that you're about to get away from it all without incurring debt. 
They show you pictures of their trip and it's immediately apparent they stayed in a nicer hotel than you've just booked. They also rented a Ferrari for a day to cruise around the island and took a helicopter tour the day after that. They went to luaus, chartered a catamaran for a dinner cruise and spent a couple of days on Maui too. 
Suddenly, your week of chilling on the beach and exploring Honolulu on foot seems less exciting. So, you whip out your charge card and set about making your experience measure up to theirs. Suddenly, your debt-free trip to Hawaii just became three years of monthly payments.
Here's the Thing About Debt
Operating out of envy is like trying to pass every car on the freeway. 
Regardless of how fast you go, there's always going to be somebody who started out before you did, got on the freeway up ahead of you, or simply has a faster car. As many Freedom Debt Relief reviews demonstrate, far too many people have learned how envy empties your pockets the hard way. 
However, if you read between the lines, you'll find the people you envy so much actually envy people who have even more — and they are often in debt up to their nostrils trying to keep up. 
In other words, everything you see isn't always what it appears to be. Rather than focusing your attention outward, trying to imitate what appears to be the reality of others, focus inward on your own reality. 
The only person on this earth you ever need to impress is you. 
Comments
comments