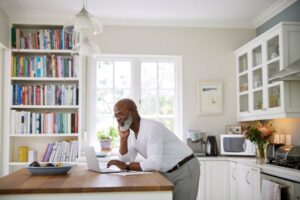 Are you trying to get your first mortgage? Maybe this time around, your budget is more complicated. Or perhaps you simply lack the time to investigate all your possibilities thoroughly. A mortgage broker might assist you in getting a better mortgage so you can create the stylish home of your dreams.
Building a home may be a thrilling experience, whether you are a beginner or an experienced professional. Mortgage Broker Melbourne and other brokers can help you, from getting a mortgage to having your dream home. Having skilled mortgage brokers makes every procedure simple and possible. 
What is a Mortgage Broker?
Mortgage brokers are financial experts who shop around for the best mortgage rates and lending options for their clients. They can help their clients through the full house loan procedure, explaining every aspect of the application process and responding to any inquiries with expertise and experience.
How Can a Mortgage Broker Help You?
1. Mortgage Brokers Ensure You Get the Right Loan Deal
Mortgage brokers' expertise is finding the best offer for you and your circumstances. They are knowledgeable about the most recent market developments and offers and can give you house loan possibilities that are compatible with your objectives.
2. They Compare Home Loans From Different Lenders
Mortgage brokers frequently have access to a pool of lenders from whom they can select products and make comparisons. Finding a mortgage on your own might be a difficult endeavor. This is particularly true in today's market, where various products and lenders compete for your attention.
In contrast to banks that would only present you with house loan options, mortgage brokers work closely with you to fully comprehend your lifestyle, financial situation, and goals. For each customer, they thoroughly research and evaluate lenders using their expertise and resources as construction loan specialists to identify the mortgages with the appropriate features and benefits for your needs.
3. Do All the Legwork For You
The fact that a mortgage broker handles the tedious work on your behalf is arguably one of the best aspects of working with them. They can offer knowledgeable assistance at every refinance or property hunt phase.
They can help match your wants and goals with various eligible house loans, compare home loans, and determine your eligibility depending on your circumstances. Aside from that, mortgage brokers can negotiate better terms on your behalf since they are knowledgeable and experienced negotiators.
You might also get assistance from mortgage brokers during the application procedure. They can ensure you've included all the necessary paperwork and haven't overlooked anything that will delay the procedure. Additionally, they can offer professional guidance and respond to any general inquiries you may have about the real estate market or specific inquiries you may have regarding your mortgage.
4. Save Your Valuable Time
Comparing products and lenders, especially the smaller ones, can take hours. This could be a problem if you're busy. But, with brokers, you don't have to keep up with all the latest laws, rules, and products.
Additionally, brokers have cutting-edge tools, information, and connections that speed up the entire house loan process, including the application phase and when official approval of a loan is required as quickly as possible. This becomes much more necessary as you get closer to settlement.
5. They Make the Lending Process Stress Free
Brokers work to reduce any stress associated with the home loan application process. They may give you financial planning advice, make sure all the necessary documentation is for quick approval, and help you understand your borrowing power. 
Additionally, they gather your financial information using the most up-to-date systems and technology, which results in quicker turnaround times and fewer printouts and bank statement searches. This is especially crucial for self-employed people with multiple mortgages on different residences. 
Start Your Home Journey With a Mortgage Broker!
Working with a mortgage broker can help you save money throughout the loan and save effort and time during the application phase. Additionally, some lenders only use mortgage brokers. As a result, you can get loans that you otherwise wouldn't have. 
References: 
https://www.lendi.com.au/inspire/insights/5-benefits-of-speaking-to-a-mortgage-broker/
https://www.bankrate.com/mortgages/mortgage-broker/#what-is
https://www.boutiquehomes.com.au/blog-how-mortgage-broker-help-secure-better-home-loan/
https://www.investopedia.com/financial-edge/1112/advantages-and-disadvantages-of-using-a-mortgage-broker.aspx
Comments
comments