The Hickory Police just released an urgent alert asking for help in finding 26-year-old Summer Eckert.
She was last seen walking from the Catawba Valley Medical Center (810 Fairgrove Church Rd SW, Hickory, NC) this past Tuesday night.
Eckert is described as being a "white female with black hair and brown eyes. Eckert is 5'03" and weighs approximately 170 lbs. She was last seen wearing a black leather coat, dark blue knit wool sweater, black "Kiss" rock band t-shirt, faded blue jeans, tan shoes and in possession of a light green shoulder purse."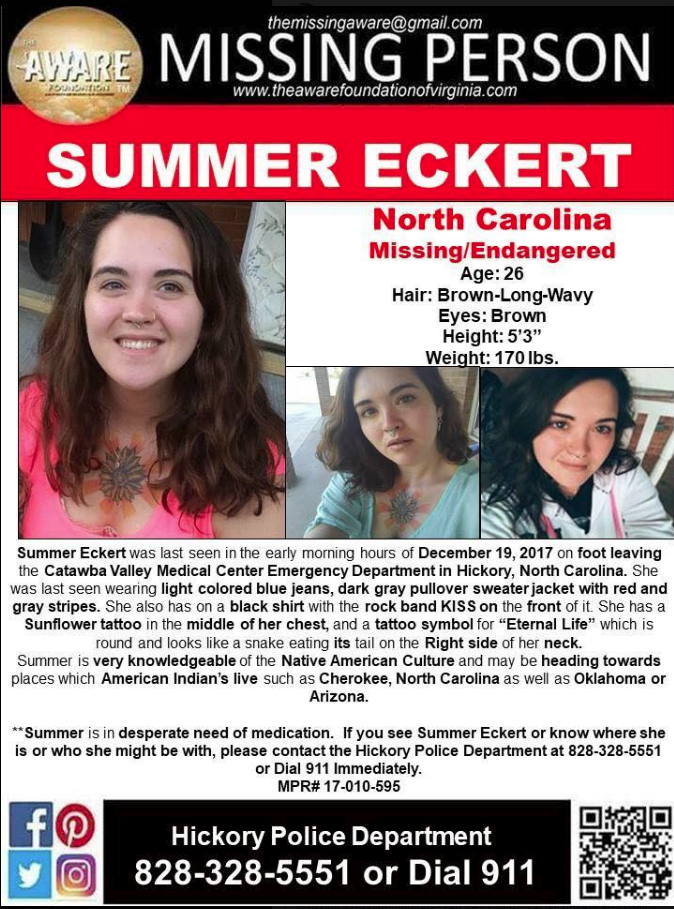 If you have any information about Eckert's whereabouts, please call Hickory Investigator S. Hudson at 828-261-2620 or E-Mail shudson@hickorync.gov.
Comments
comments