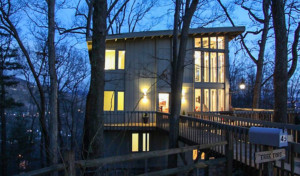 Are you someone who's good with your hands? Maybe you're the person everyone calls when something goes haywire in their home. If this sounds like you, it could be time to start considering starting your own handyman business.
When most people consider this, they immediately turn the idea away because of certain misconceptions about the idea. The biggest misconception is that people think you have to be a licensed contractor to start a handyman business, and the truth of the matter is that you don't. There are several home services that you can provide without needing a contractor's license. 
Here are a few examples of services you can provide as an unlicensed handyman:
Deck staining

Power washing

Haul trash

Repair furniture

Grass Trimming

Paint touch-ups

Install trim
These are minor tasks fit for a handyman. If you wanted to do something like foundation repair, you'd need to get licensed.  Licensed contractors won't even want to do these tasks because they're too small in comparison to the big projects that they're licensed to take on. That reason alone is why if you're good at these types of things, you have a great chance of starting a very lucrative handyman business. Just imagine the joy of your neighbors and community members to know that one of their very own has started a business they know and can trust. 
If you're seriously considering starting your own neighborhood handyman business, here are some things to take into consideration first.
Determine If There's a Need For Your Services
One of the biggest mistakes most handymen make is not conducting market research to determine if there's even a need for the services they're offering. This is extremely important in determining the success of your business.
If you live in an area where there are handyman businesses on every other street, you're going to have a lot of competition, which means the likelihood of your business surviving against your competitors, who've probably been there a long time, will be extremely low. Always do your research to see how much competition you have, and that will help you determine if you should start the business or not.
What Types of Services Will You Provide?
Handyman is a very broad term that means you offer a wide array of services. So how do you determine which types of services you want to offer? Well, start by narrowing down the things you like to do. Do you enjoy working outdoors or indoors? Do you like aesthetics or repairs? Really take the time to figure out the things you like to do and the things you're good at to determine the services you want to offer. That will then help you determine the prices you should charge.
Equipment Needed
If you're going to become a handyman, you're going to need to acquire the necessary tools and equipment for you to perform your services. In addition to that, how will you get to the locations to perform those jobs? So now you're looking at getting a vehicle as well.
Determining the types of jobs you'll be performing is crucial because it will also determine the types of tools and equipment you need as well. And based on that, that will determine the type of vehicle you'll need that will be accommodating to the tools and equipment you'll need.
Let's say you offer deck staining, power washing, trash hauling, and grass trimming services… You're going to need a truck large enough to haul several bags of trash, safely transport a lawnmower from job to job, and haul a pressure washer, cans of paint, and large pieces of furniture that needs repairing. 
You, of course, can't use your car, and you just don't want to use your personal vehicle anyway because it will put you at risk for more than usual wear and tear as well as the potential for damage to your equipment and lack of necessary space.
Because you'll be running a business, your best bet would be to rent a ¾ ton pickup truck. It will have all the space you need to haul your supplies and equipment from job to job, and has enough room to haul a partner if you need help on a particular job. Renting will be a lot more cost-effective for you, especially, when you're just starting your handyman business. Buying will eat into any immediate profit you get.
Before you jump the gun and start a business, conduct market research, and even start talking to neighbors to see if they would call a handyman for various services. Just because you're not doing big projects as licensed contractors do, that doesn't mean that your business is anything short of a business… it's indeed a major investment, so look at all the considerations to determine if this will be a lucrative business venture for you.
Comments
comments