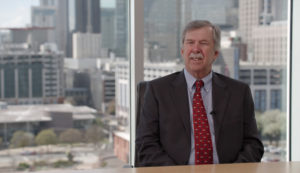 Everyone knows that one of the most crucial elements for human survival and well-being is access to quality medical care. According to the most recent census data (from 2019), 14% of all U.S. workers (or around 22 million individuals) are employed in the health care industry. That's a lot of medical staff trained on treating you and making you feel better. 
Since the United States spends more than other nations on health care but does not get superior health outcomes, the issue of health insurance, which is often tied to a person's employment, is a source of social and political friction. Check out this link to learn more relevant information https://www.forbes.com/sites/johngoodman/2020/09/21/why-health-policy-makers-need-economics-101/?sh=642c9d4c7dff. 
The field of health economics aims to investigate the causes of rising healthcare prices and declining service standards. How can the distribution of health care be improved, and what roles do patients, doctors, insurers, and the government play? Curious to know more? If so, then continue reading this article. 
Exactly what is health economics?
We are here to tell you that the goal of health economics, an applied field of study, is to increase health care's fairness, availability, and affordability for all people. Economists with a focus on healthcare spend time trying to figure out how various parties (doctors, patients, insurers, governments, businesses, and nonprofits) contribute to healthcare costs.
For what reasons is it crucial to study health economics?
Health economists study the impact of stakeholders' and patients' financial decisions on healthcare quality and costs. Topics covered range from how patients pay for services to how billing and collections are handled to recommendations for reforming healthcare systems around the globe. Fixing a systemic problem means eliminating the factors that contribute to it in the first place, which means fewer difficulties in the future.
Are you familiar with the many roles health economists have? If not, we are here to inform you that health economists examine global concerns like migration, climate change, pandemics, vaccination accessibility, obesity, disorders, etc. They use economic theory to guide policy and business decisions about how to increase healthcare access for all at a reasonable cost.
A health economist, for instance, may examine the average cost of healthcare and coverage in West Africa in order to learn more about the correlation between that region's income and health levels. One possible answer is to use digital technology like smartphones and computers to deliver healthcare straight to patients' homes.
Just as public health and population health benefit from both a macro view of society and in-depth study of individual populations, so too does a macro view of the health and well-being of the entire society. The field of health economics has the potential to shed light on some of the world's most serious healthcare and wellbeing problems. Read more on this page. 
Who might benefit from studying health economics?
Anyone with an interest in health and healthcare would do well to familiarize themselves with the role that individual economic behavior plays in shaping both. Yet, there are certain people more suited to study health economics in general and wehave mentioned them below. 
First and foremost, providers in the medical field, including physicians, nurses, and medical assistants, can use emerging treatments, technology, and services to inform their value-based care decisions. Medical professionals will benefit from learning the economics driving these changes.
Health care administrators handle patient payments and insurance claims, as well as oversee financial data for medical facilities. When communicating with insurance companies and utilizing cutting-edge technological methods for processing payments, having a firm grasp of the nuances of healthcare economics can provide invaluable perspective.
Recognizing the economic relationship between the general public and stakeholders is helpful for policymakers and public health professionals at the local, state, federal, and international levels.
Health care costs are rising rapidly, even with the private insurance of many Americans. To satisfy workers, shareholders, and even customers, business executives need to be familiar with the health economics forecast.
If you're passionate about the subject, you should definitely consider Health Economics classes to broaden your horizons. You will have the opportunity to become more knowledgeable of the topic, learn the necessary skillset to implement in your research, and overall feel good about yourself because you're helping others. 
A few final words
There you have it! If you've been keen on becoming a health economist, the sky is the limit then! There are so many helpful courses you can attend if you want to get a degree in this particular field. 
You'll definitely be doing the world a favor by going with this option. Since the importance of health economists is big, as we've mentioned above, it's good to know that there are more and more eager individuals looking to explore the field.
Comments
comments