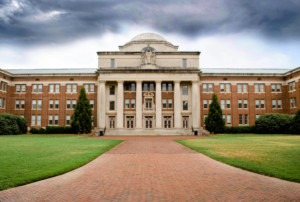 The new phase of your life is just around the corner! It is no more than fitting that you want to get prepared. You have already finished your application essays, passed all the exams, and hanged the acceptance note to your wall. What's next? Being nervous about such a significant step to make, you risk fussing around. Don't panic – brace yourself and read these simple tips to get yourself ready for the new round of your life. We have put some pieces of advice together, and they will help you get prepared for a new adventure with all its challenges.
Think about a possible college major to pursue
A college major is a rare thought for first-year students. Most of them don't really need to decide which major to pursue in the future. However, selecting a direction and preparation courses early is a great idea, because this will give you more time to dive deeper into your specialization. If you are interested in art or healthcare, you will have a chance to choose a relevant college program and start creating the best plan for yourself.
Read books
Make reading your everyday practice and part of your routine. Be ready that you will have to process more information than it was required before – the high school program cannot be compared to the college workload. Get used to reading and make it a part of your life. The summer before college should be filled with books, so you won't get shocked after an academic year starts. You can follow your personal interest here – the main idea is to accustom yourself to the process and make it an everyday practice. 
Improve your social skills
Your communicational skills are essential when you are a college student. During the educational years, you will have to take part in group projects, discussions, and conversations all the time. You may need to deal with social issues, convey your ideas in front of the audience, or ask your professor for feedback. Soft skills will surely serve you well at college, so enroll in some courses before appearing at the campus in case you have problems with them.
Consider some part-time job options
Not only is college expensive, but you will also have another spending that goes beyond education fees. Your budget should be sufficient enough to cover such expenses as eating, clothes, entertainment, and even academic help. The day when you will say, "I guess, I need someone to write my report," may come along. Mind the unforeseen spending for both academic and personal needs. Talk to your family members and discuss financial expectations with them before you arrive at campus. 
Talk to your professors before the school year starts
Believe it or not, but having strong and trustful relationships with your professors is a way to college success. Find an opportunity to communicate with them before the classes start (be it an email or a face-to-face conversation). When talking to college staff, be respectful and mature.
Think about your safety 
Make sure that you become familiar with campus' safety measures and procedures. It is crucial for learners to feel secure when at college, so know your surroundings well. Whether coming back late at night after a party with friends or meeting new people on the territory, you should practice safe behavior and common sense.
Learn more about extracurricular programs 
Get involved in activities you are passionate about. If you like playing the guitar or like football, find college bands, ensembles, sports sections, and clubs. Research the existing opportunities and select the most exciting options beforehand.   
Don't miss an opportunity to take part in orientation activities 
Before the classes start, there are weeks of orientation activities you shouldn't ignore. These events and meetings are perfect for helping you make friends and get used to the new environment. Remember that you are not the only person trying to get acclimated, so don't be shy. Try to connect to your peers and build bonds with them even before the school year begins.
Learn to use time wisely
Time management skills will help you balance academic duties and personal life, which might be a real challenge for a freshman. Mind that there are special time management tools and apps created for students, so install them to your smartphone and track your schedule efficiently.  
Find internship programs 
When entering college, you might be focused on the first year of studying only. However, your education doesn't end at this point. Think about scholarships and internships you can join while studying. Get as much experience as you can – there is nothing more beneficial you can do.
Get ready that your life will change a lot
This might sound banal, but be prepared for changes. The college experience is something new and open, so you should be ready to revise your life views. The chances are that you will become a different person at the end of the first year! Be open to new people, interests, and ideas. Don't be afraid to change your decisions about the chosen major as well.
Conclusion 
College is both exciting and challenging. Before you become a student, you should prepare yourself for this life round. Learn to manage your resources like time and money before you enroll. Try to polish your soft skills and get acquainted with peers and professors as well. Do some research connected with internships, scholarship programs, clubs, and part-time jobs to get involved in extracurricular activities that interest you the most. Your college days are filled with potential opportunities, so you should grab them all and use them for your own good. Be open and prepared for new experiences and significant changes! Everything depends on you!
Comments
comments