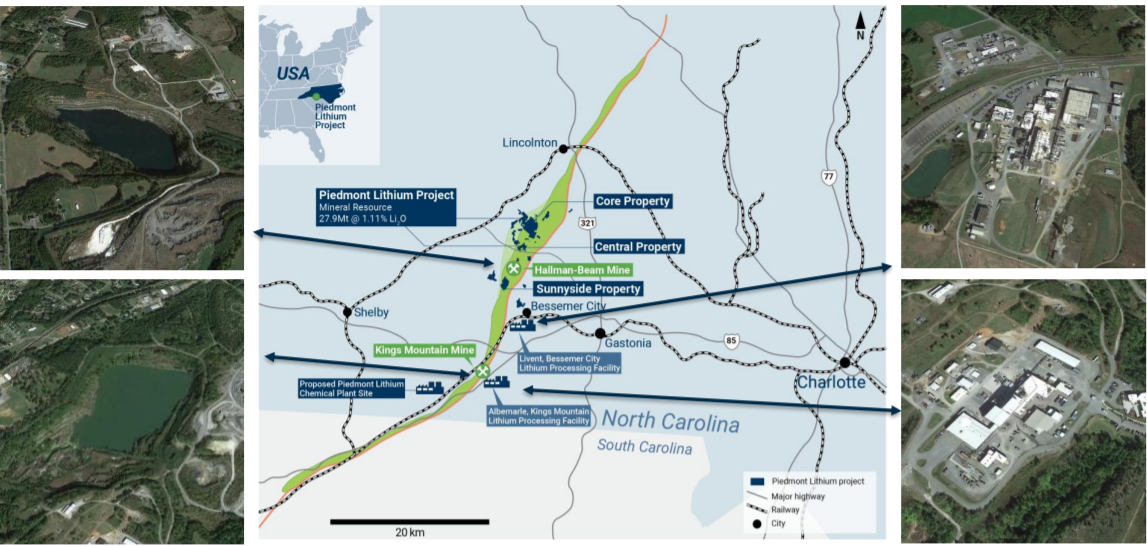 A series of in-person and online protests have been fighting plans for a massive $840 million lithium mine in Gaston County, which in turn, may affect Tesla battery production in 2022-2023.
Last week, a large number of Gaston County residents showed up to the Gaston County Commissioners meeting to voice their opposition to the mine.
Last year, Piedmont Lithium signed a contract with Tesla to deliver 160,000 tons of lithium per year for use in Tesla's new car batteries in the coming years.
According to the official agreement filed with the SEC, Tesla and Piedmont committed to "a start date for spodumene concentrate deliveries between July 2022 and July 2023 based on the development schedules of both parties."
With the development of the mine still awaiting NC permit approval and Gaston County rezoning, this week Piedmont Lithium told Reuters it will "delay first shipments of lithium chemicals to electric vehicle maker and that it does not have a definitive date for when deliveries could begin."
What do you think about the Piedmont Lithium mine being built in Gaston County?
Comments
comments