It started with a simple vision: spur innovation and entrepreneurship, create jobs and provide overall economic growth for Gaston County.
Today, this vision and need becomes a relevant, functional work place for gritty entrepreneurs with a passion for innovation and growth – TechWorks of Gaston County.
It will be located at 52 Ervin Street in downtown Belmont: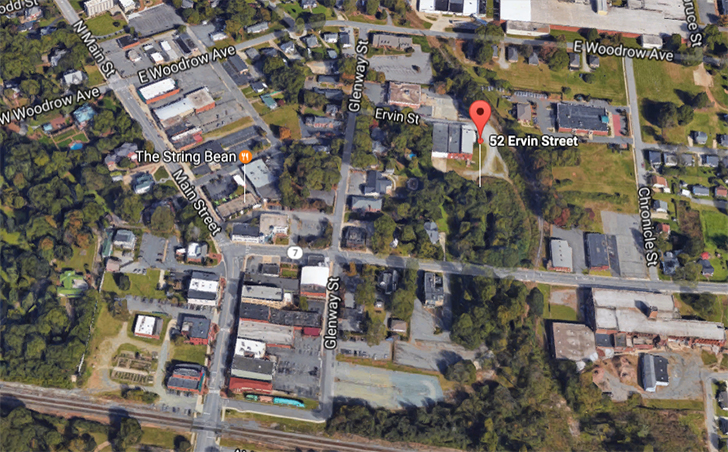 Originally led by an immense community volunteer effort from both the public and private sectors of Gaston County, this new initiative – previously named GIGworks – aimed to establish a hybrid business incubator and gigabit technology center. With gigabit internet, co-working space, access to sources of capital, innovative coding opportunities plus a robust coaching and mentoring program, this resource center will put Gaston County on the map in a whole new way.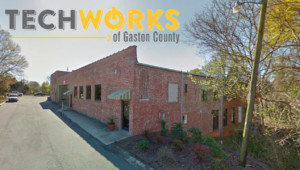 The Steering Committee of this initiative selected a building at 52 Ervin St. in Belmont, adjacent to Rivermen Brewery, as the initial GIGworks location in Gaston County. A second location was identified at the Loray Mill in Gastonia for future expansion.
The Gaston Innovation Group (GIG) was formally established in June 2016 as a non-profit corporation with a very committed Board of Directors and a new Executive Director, Terry Cox.
The new brand identity, TechWorks of Gaston County, emerges with an intense value proposition unfolding a vision for technology education, mentorship and building sustainable companies for the new digital era. TechWorks takes root at leased space on Ervin Street. There, plans note it will boast an ADA-compliant two floors of open co-working area, dedicated offices, a large conference room, smaller conference and training rooms, phone rooms, a large break room and another large convening room with access to an outdoor patio. Currently in a closed bid session with pre-qualified contractors, a Request For Proposals (RFP) is slated for early April. This RFP and its award will help determine a completion and open date for the high-tech Belmont site. In addition to addressing the construction upfit for the Belmont location, led by Redline Design Group and RAH Construction Consulting, GIG also hired ZGM to undergo a branding strategy process. A first-look at the location, including site blueprints, unveiling of the name and brand, and visual concept, was hosted on March 28 at the 12,688 square-foot space.
Said Cox about the TechWorks project, "Our newly-branded initiative will offer a very deliberate value proposition to address workforce gaps and opportunities for significant economic growth in Gaston County. We are also highly focused on mentorship and providing a digital roadmap for companies that struggle to keep up with the fast-paced digital era."
TechWorks is primarily funded by Gaston County with a 10 percent match by the City of Belmont as well as small private funding to date. Cox noted that TechWorks will continue to "pursue additional grants and private sector money," including a current pre-qualification application with the N.C. Downtown Redevelopment Fund.
Every endeavor to bring TechWorks to fruition and build the brand, said Cox, is focused on creating stronger, entrepreneurial talent throughout Gaston County that can contribute to the greater community at large. From in-house coding classes to partnerships with local colleges and universities, it's about enabling Gaston County to make a quantum leap forward toward high growth and increased potential.
"We want to create something that is going to attract others here," she said, also mentioning the vast need for increased workforce within the digital sector. "One of our top priorities is job creation and economic growth. It's about sustainability for the region. We are addressing a tech talent shortage in this country and want to begin to fill that talent gap and create a model for an urban-rural county next to an economic hub."
Comments
comments