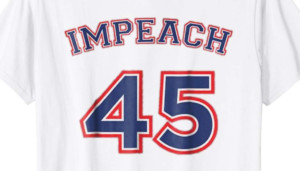 Franklin Graham, son of legendary evangelist Billy Graham, is now making headlines after launching an alternative t-shirt to Walmart's highly controversial "Impeach 45" shirt.
Walmart recently began offering the shirt on their website, but after a wave of outrage from their customers, and threats of boycotts, they decided to remove the shirt from their site.
Franklin Graham was quick to comment on the uproar, voicing his disapproval for the shirt;
.@Walmart was in the news today for selling a t-shirt online that promotes "IMPEACH 45." That brought about a boycott against them, & rightfully so. I'm glad they've removed the shirts from their online store pending review—a good move on their part. 1/2https://t.co/0Bj56U8Q9l

— Franklin Graham (@Franklin_Graham) July 3, 2018
He then announced that his Charlotte bookstore, Ruth's Attic at The Billy Graham Library, would begin selling an alternative to the "Impeach 45" shirt, one which instead read "Pray for 45".
You can now buy the 'Pray for 45' shirt online here, or in person at Ruth's Attic Bookstore at The Billy Graham Library in Charlotte.
Although Walmart pulled the shirt from their website, you can still purchase the "Impeach 45" shirt here on Amazon.
What are your thoughts on the recent t-shirt controversy?
Comments
comments