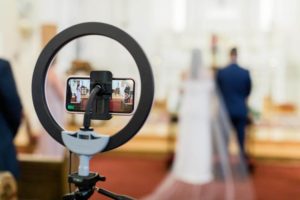 When a baby is coming or you are getting married, there is a lot to do. It can be very stressful and nerve-wracking. However, it is imperative to properly celebrate the life event and enjoy your time transitioning to a new era. Whether you are getting married, having a baby, or are a family friend to people who are, it's important to make the time necessary to celebrate and acknowledge the events in life. It's important to create a situation in which the people involved can thoroughly introspect and enjoy the time they spend at any event. Below are five ways to celebrate a wedding or a new baby.
Make Pre-Wedding Events Special
Even though there are plenty of events to host before the wedding, it is vital to enjoy them and the process. Whether it's the bachelor party, the bachelorette party, or the rehearsal dinner, these events shouldn't be stressful. They should be fun. Whether you're renting a full space or are simply going to a restaurant or bar, the plan for pre-wedding events should be organized carefully. Whatever you are planning, these dinners and parties can be as unique and interesting as you want them to be. Whatever your plan for the wedding, making the events before the big day as special as possible.
Use Visual Elements in the Ceremony
A great way to ensure that everyone will remember the wedding is to use visual elements at the ceremony. For example, you can buy wedding sparklers to celebrate. These sparklers are like the sticks you burn during the Fourth of July. There are plenty of different kinds, shapes, and sizes. There are even 36 inch sparklers. Whatever the size you are looking for, sparklers for weddings are a great way to create a visual element. Of course, you can buy themed and colored balloons, creative decorations, and more, but everyone will remember the sparks you used to celebrate the union.
Reception & Honeymoon
Finally, the reception is the time when the bride, groom, and their families should let loose. You can choose a unique venue, interesting food, and an open bar, but you can also add other elements to make your reception truly special. What about games? Trivia? Will you do speeches? There are reception traditions for a reason, but you don't have to follow all of them. Instead, think outside the box and create a reception that stands out.
The honeymoon can also be special. Where will you go? For how long? What is the goal? If you simply want to relax and enjoy yourself and each other, why not do it in a beautiful place? Whatever your style, celebrating your wedding with a proper honeymoon is necessary. You will be able to start your new life in peace and leisure.
Baby Shower
Just because the mother can't drink alcohol doesn't mean that the baby shower must be dry and sober. You can create an environment that encourages your friends and family to celebrate the baby. The venue matters, but the spirit matters more. You can do activities and play games. You can make or buy crochet baby booties and clothes. What about name games? A baby shower doesn't have to be dull. It can be fun and wholesome at the same time.
Gender Reveal Parties
Another popular event to celebrate the arrival of a baby is the gender reveal party. Like a baby shower, it's mostly a party to celebrate the child but the reveal can be done in many ways. Whether you are surprising the guests or the parents, purchasing an item to represent the sex of the baby can be fun. For example, you can even buy a gender reveal baseball. Colored balloons are one thing, but what about announcing the sex of the baby in a more creative way?
Whether you are getting married, having a baby, or are close to the couple involved, celebrating these life events is an important part of life. Don't just live with the stress and fail to take it all in. When you are entering a new stage of life, it is vital to acknowledge the new phase and enjoy the celebration fully.
Comments
comments