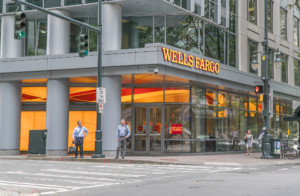 The Federal Government has just fined Wells Fargo $250 million dollars and put an immediate freeze on the bank's ability to transfer mortgages out of their portfolio and on acquiring certain mortgage services until it provides full remediation to the satisfaction of the Office of the Comptroller of the Currency (OCC).
According to a press release from the OCC, the actions are due to "unsafe or unsound practices" related to Wells Fargo's home lending business.
"Wells Fargo has not met the requirements of the OCC's 2018 action against the bank. This is unacceptable," said Acting Comptroller of the Currency Michael J. Hsu. "In addition to the $250 million civil money penalty that we are assessing against Wells Fargo, today's action puts limits on the bank's future activities until existing problems in mortgage servicing are adequately addressed. The OCC will continue to use all the tools at our disposal, including business restrictions, to ensure that national banks address problems in a timely manner, treat customers fairly, and operate in a safe and sound manner."
Wells Fargo currently has it's primary headquarters in San Francisco, but it's secondary headquarters and largest employment base here in Charlotte, with just over 27,000 employees.
You can read the full Consent Order here and the Civil Money Penalty here.
What do you think about the actions taken?
Comments
comments