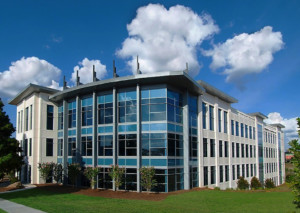 Last month we reported on the Federal Government's decision to cut all student loans from students at the Charlotte School of Law (CSL), due to the fact that the school continued to misrepresent the extent of its problems, including the state's lowest passing rate on the most recent bar examination.
Due to the loans being stopped, it's now estimated that at least half of this year's students have already left the school, with many of the rest now struggling to meet their most basic needs.
Now one of their professors is taking matters into his own hands by organizing a food drive.
Scott Sigman, director of clinical programs at the Charlotte School of Law, just sent out an email to inform students of the school's new stockpiled of food in the student commons.
He rallied together other faculty members to bring in food to the school and to set up a free "food market" in the middle of the student commons. It even includes a "wish list" for students to write down if there is anything they need, but can't find in the new free pantry.
If you'd like to donate canned goods or non-perishable food items, you can call 704.971.8500, or just drop off your items at the school, located at 201 S. College St, Charlotte, NC 28244.
Comments
comments