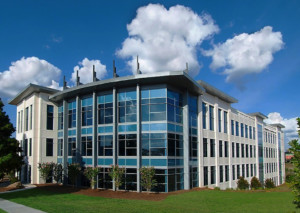 The U.S. Department of Education just announced that as of Dec. 31, 2016, it will stop allowing federal student financial aid to be used at the Charlotte School of Law (CSL).
The Department concluded that CSL's continued non-compliance with the basic standards set by the American Bar Association (ABA), resulted in its violation of the Higher Education Act, the Department's regulations, and CSL's Program Participation Agreement with the Department.
"The ABA repeatedly found that the Charlotte School of Law does not prepare students for participation in the legal profession. Yet CSL continuously misrepresented itself to current and prospective students as hitting the mark," commented U.S. Under Secretary of Education Ted Mitchell. "CSL's actions were misleading and dishonest. We can no longer allow them continued access to federal student aid."
On Nov. 14, 2016, the ABA initially placed CSL on probation, citing the school's non-compliance with several standards, including:
Maintaining a rigorous program of legal education that prepares its students, upon graduation, for admission to the bar and for effective, ethical, and responsible participation as members of the legal profession;
Maintaining sound admission policies that are consistent with the school's mission, and the objectives of the school's program of legal education; and,
Refraining from admitting applicants who do not appear capable of satisfactorily completing its program of legal education and being admitted to the bar.
Starting on Jan. 1, 2017, CSL students will no longer be able to use federal student aid to pay for the school.
During this past year, 946 students at CSL used federal aid, receiving approximately $48.5 million in federal funds.
CSL now has until Jan. 3, 2017 to submit evidence to dispute the Department's findings.
Comments
comments