Cornelius town leaders recently voted to approve the new Bike Cornelius! master plan, which calls for a vast expansion of bike lanes and educational programs and events throughout the area.
Cornelius now has about 2 miles of on-street bike paths and 6 miles of greenways and cross-through trails. The new Bike Cornelius! plan will expand those numbers to include over 97.4 miles of paths and trails.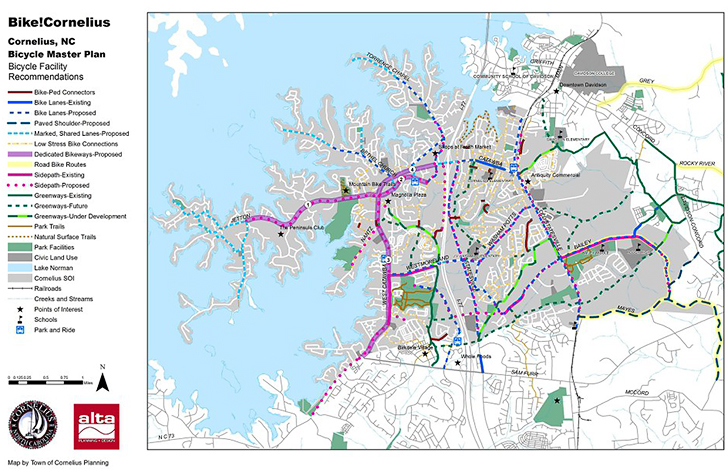 It specifically calls for 12 major projects, including five immediate bike paths added on West Catawba, Washam Potts, Westmoreland, Nantz, Hwy 115, Torrence Chapel, and Hwy 21. It also calls for longer term projects include adding bike lanes on Bailey Road to connect to the greenway, and adding cycle tracks to West Catawba included in the new road widening project.
While most residents are in favor of adding new biking options to the town, some proponents argue that adding more bike lanes will only add to the traffic congestion on the town's already busy roads.
How do you feel about the new Bike Cornelius! master plan?
Comments
comments