The Spanish Company hired by North Carolina to build the I-77 toll lanes has now racked up nearly $2.5 million in fines after failing to meet their November 1st completion deadline (which was already extended several times).
If the entire project was not completed by that date, the company would face a $10,000-per-day-per-section fine, and with 3 sections unfinished, they began racking up fines of $30,000 per day.
DOT won't grant Cintra an extension & will impose maximum liquidated damages under toll contract: $10,000/day/incomplete section. All 3 sections are incomplete, so that's $30,000/day beginning 11/1. DOT's position is "not negotiable." Good to not let Cintra off the hook! #I77

— Senator Natasha Marcus (@NatashaMarcusNC) October 30, 2019
The slow progress continues to cause delays and traffic backups around the Charlotte region.
I-77 Mobility Partners just announced they would be creating overnight detours just north of Uptown Charlotte to work on paving several sections.
The detours will run from January 27 through February 2 and will take drivers down Brookshire and I-85 to reconnect with I-77;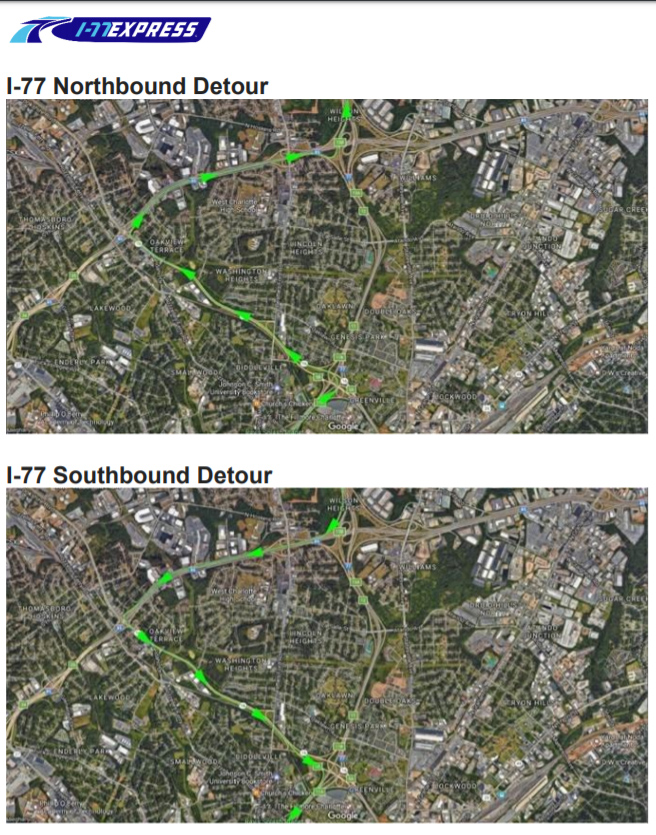 At this point, it is still unclear when construction will be finished.
Comments
comments