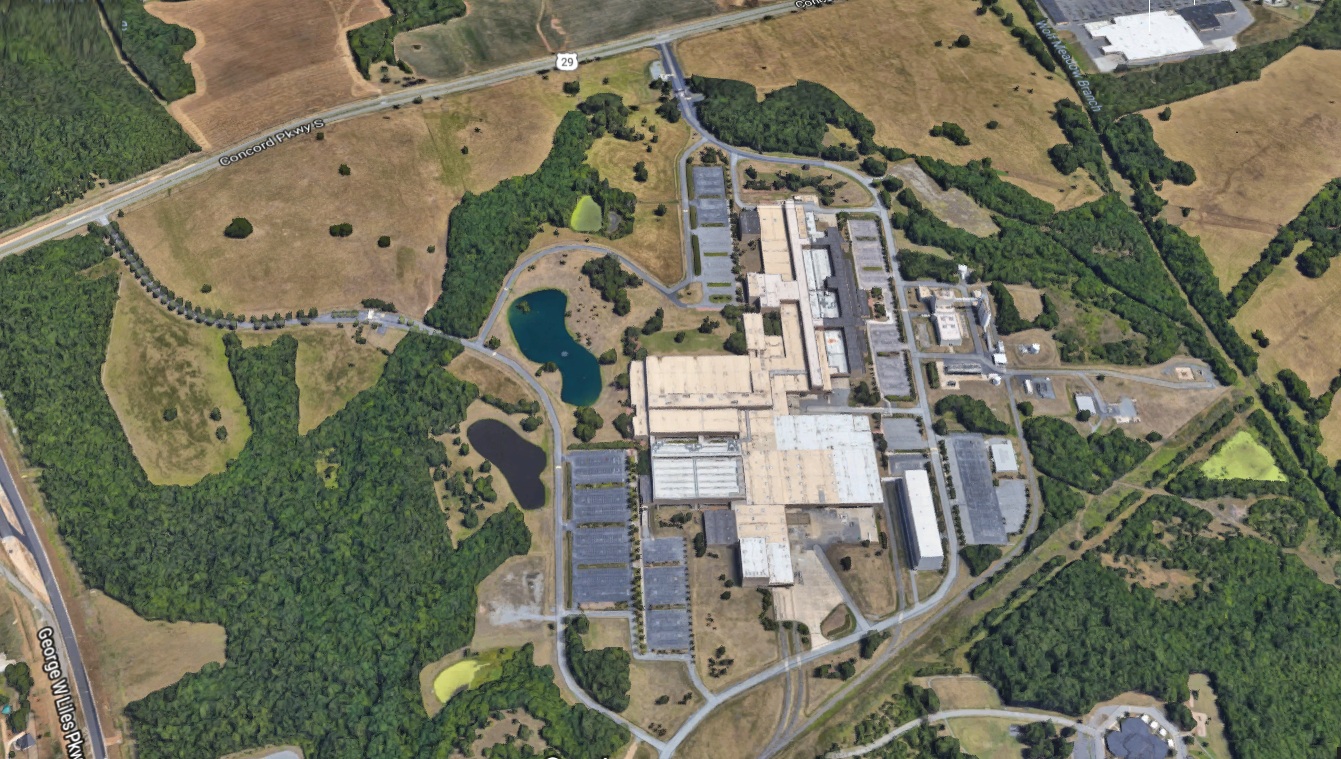 Once the largest cigarette factory in the world, Concord's former Philip Morris plant is now scheduled to be demolished.
The massive plant encompasses over 3.5 million square feet of floor space, sitting on over 500 acres of land, with an additional 1,500 acres of parking, ponds, and green space on the property.
Bootsmead LeaseCo LLC (Bootsmead), the current owners announced in a press release that the demolition will start within 30 days and that it could take up to 1 year to complete the demolition.
Bootsmead hired JLL Carolinas to market the soon-to-be-cleared site, promoting its quick interstate access, substantial utility infrastructure, 35 megawatts of power, and full rail access.
"This is a great day for Concord," commented Concord Mayor Bill Dusch. "While the former Philip Morris plant is a proud chapter in our community's history, we are excited to move forward and believe a greenfield site of this magnitude will catalyze economic development in Concord for years to come. We are grateful for Bootsmead's partnership and long-term commitment to our community."
D.H. Griffin Companies will be performing the demolition on the project. They will be using hydraulic excavators to systematically dismantle and segregate the building materials, similar to how Charlotte's former Pepsi plant was demolished a couple years ago;
You can find out more about the old Philip Morris property at thegroundsatconcord.com.
Comments
comments