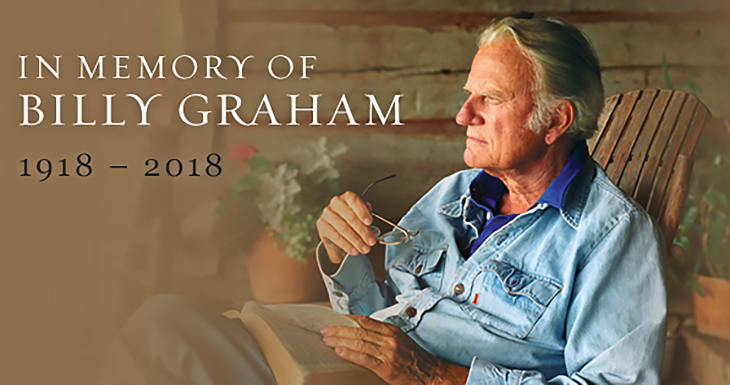 Yesterday evening, officials with The Billy Graham Evangelistic Association (BGEA) held a press conference outside of Billy Graham Library to give more details about Billy Graham's passing and the upcoming funeral plans.
According to BGEA, Dr. Graham passed away in his sleep early Wednesday morning (2/21/2018) with a nurse by his side at his Montreat, N.C. home. His son, Franklin Graham was in Dallas, Tx when he got the call yesterday morning.
Dr. Graham's body will be transported from the Morris Funeral Home in Asheville this afternoon (2/22) at 3:00 p.m. to the Billy Graham Training Center at the Cove in Asheville where a small private event will be held.
On Saturday, Feb 24, there will be a private family prayer service at 10:45 a.m. at the training center in Asheville.
Motorcade
At about 11:25 a.m. on Saturday, Feb. 24, a motorcade will depart the Billy Graham Training Center at The Cove in Asheville, North Carolina, travel East on I-40 to Hickory, South on 321 to Gastonia, then North on I-85 to Charlotte.
It will arrive in Charlotte at 2:20pm on I-85, travel South on the Brookshire Freeway onto I-277, then take 3B onto North Tryon St., there will be public viewing areas all along North Tryon Street and Stonewall Street in Uptown Charlotte, and along South Blvd. in South End. The motorcade will then turn right on Remount Rd., left on South Tryon Street, and Right on the Billy Graham Parkway on its way to the final resting place of Billy Graham's earthly body – the Billy Graham Library.
At 3 p.m. there will be an arrival ceremony in front of the Billy Graham Library.
Lie in Repose
On Monday and Tuesday, Feb. 26-27, Dr. Graham's body will lie in repose inside the Graham Family Homeplace on the grounds of The Billy Graham Library for public viewing (the casket will remain closed). Public viewing times will run from 8 a.m. to 10 p.m. each day.
There will be no on-site public parking for these two days. All public parking will be accommodated at the Operation Christmas Child Processing Center located at 7100 Forest Point Blvd., and at the Charlotte Business Valet, Lot 2 at 5613 Wilkinson Blvd. Complimentary public shuttle buses will run continually from these lots to and from the Graham Family Homeplace. The last shuttle will depart the parking lot 30 minutes before the public lie in repose closes.
Funeral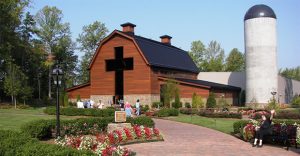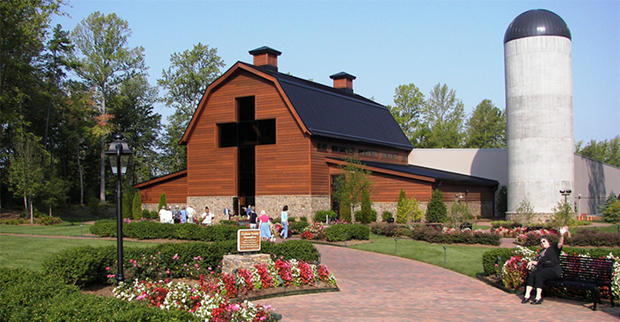 A private funeral service will be held on Friday, March 2 between 12:00 p.m. and 1:30pm under a tent outside the Billy Graham Library. President Trump, along will all other living US presidents have been invited to attend the funeral.
Officials are planning for a total of 2,300 people to attend the funeral. The reverend's son, Franklin Graham, will give the message, and several other family members will also speak.
Dr. Graham will be buried beside his wife, Ruth, at the foot of the cross-shaped brick walkway in the Prayer Garden, on the northeast side of the Billy Graham Library.
Comments
comments