This past weekend a woman in Charlotte received an unexpected delivery in the mail – $2,000 worth of marijuana.
The package was addressed to her Sunset Blvd. home, but she didn't recognize the name it was addressed to, according to police.
The women called 911 to report the illegal drug delivery as soon as she discovered what it was. She was forced to hand over the package to police and did not face any charges.
As marijuana becomes increasingly legal across the country and remains illegal here, packages containing the schedule 1 narcotic will likely continue to rise.
Just 2 months ago, a Rowan County man was arrested when $30,000 worth of the drug was delivered to his home. Upon further investigation, police discovered he had received 8 suspicious deliveries from California over the past year.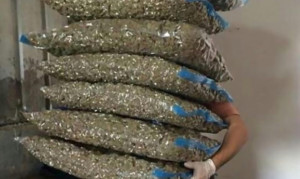 Another man in Kernersville received a 100-month jail sentence after being found guilty of sending over 300 lbs of marijuana through the mail.
Its unknown at this point exactly how much marijuana is being shipped around the country through the mail.
Comments
comments